TOMMY Robinson will speak at a rally in Parliament Square on August 1st calling for the deportation of three men convicted of grooming British girls.
The Mass 'Deport The Rochdale 3' rally in Parliament Square will kick off at 12.00 hours.  Attendees are advised to follow social distancing rules and wear masks were possible amid COVID-19.
The rally is being organised along with Hearts of Oak together with partners Women Against Groomers.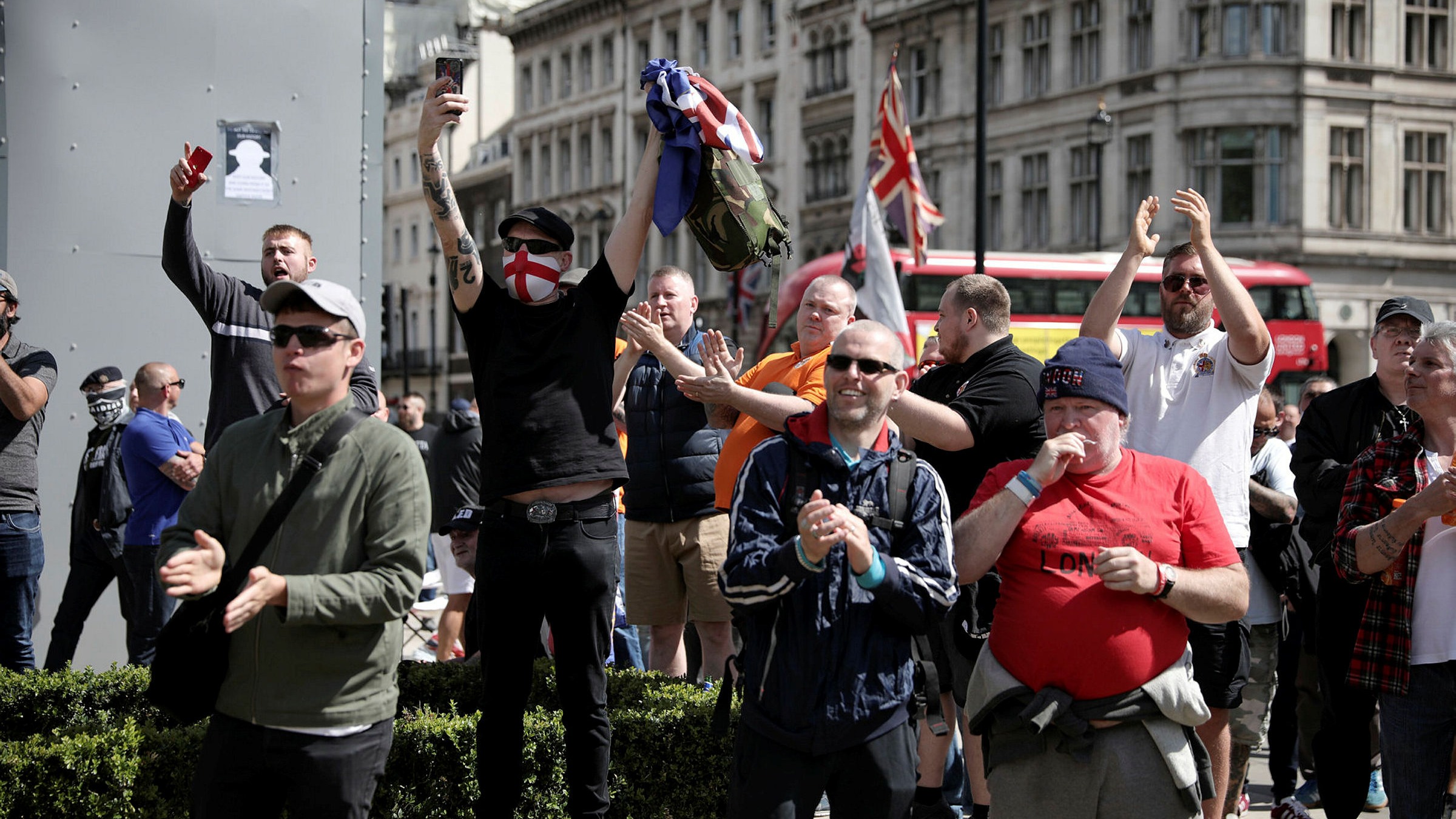 Speakers including Reverend George Hargreaves, Carl Benjamin, Anne Marie Waters and Alan Craig will be attending.
The group told Politicalite: "When Abdul Rauf, Adil Khan and Abdul Aziz were convicted in 2012 of appalling and racist sexual offences against young Rochdale girls, then Home Secretary Theresa May said that they would be deported after serving their sentences."
"This has developed cross-party support, with Andy Burnham, Labour Mayor of Manchester, Tony Lloyd, Labour MP for Rochdale, and Christ Chapman, Conservative MP for neighbouring Heywood & Middleton, all calling for the three groomers to be returned to Pakistan. "
"Four years after their release from prison and two years after being stripped of their British citizenship, the men are still walking the streets of Rochdale and terrifying both their victims and the residents of the town."
In May Hearts of Oak and Women Against Groomers commenced legal action against the Home Office to force them to deport the men."
"They are now calling for people of all the UK's ethnicities and cultural backgrounds to join them in Parliament Square on 1st August make a united and urgent call for the men to be put on a flight back to Pakistan"