COVID-19 is gripping poor working-class areas across Britain thanks to decades of failure by previous Governments, and now, more than ever, we need Boris' plan to 'level up' the UK. 
In Blackburn and Darwen there has been a huge spark in Coronavirus cases, thanks in part to the economic pressures faced by minorities and immigrants. Over-populated Pakistani and Bangladeshi ghettos in Lancashire are facing a "rising tide" of COVID-19 cases, local health officials have said.
There are dozens of areas like this across the North of England and the situation could be repeated across poorer areas.
Blackburn and Darwen has seen a huge number of cases in areas with terraced houses that contain too many people living there.
Often these terraced houses are designed for one family with a maximum of four people living in them, but Pakistani immigrants often have up to three or four families living under one small terraced roof.
The Lancashire town has now been forced to bring in extra restrictions following a huge increase in infections due to a majority of cases within the Pakistani community.
The Prime Minister set out a 'New Deal', which is an ambitious economic strategy to rebuild Britain across the UK, putting jobs, skills and infrastructure investment at the heart of our economic recovery post-coronavirus, and delivering on our manifesto pledges to level up the entire country.
Labour lost a huge number of seats in the former 'red-wall' with working-class Brits voting for change and opportunity, not more of the same.
The local Labour run authorities have dismissed warnings about the Coronavirus spreading among Pakistani and Bangladeshi locals who live together with multiple families in cramped houses meant for just one family.
Councillors from Blackburn and Darwen Council played down fears over Coronavirus spikes within the local Pakistani and Bangladeshi communities – putting ethnic people in the area at risk.
The huge rise has been pinpointed to areas with terraced houses that contain too many people living there.
Local Labour Councillors for the area have screamed racism and have brushed off concerns.
Cllr Saima Afzal who is a Labour politician for Blackburn Central said locals should not be 'stigmatised' by spikes in coronavirus in their communities, ignoring the failures of her own council she represents – putting her own Pakistani and Bangladeshi voters residents at risk.
Around a third of Blackburn with Darwen's 148,000 population are from ethnic backgrounds, with a large Pakistani heritage population.
Afzal added: "It should be a concern to anybody if any community is stigmatised and we know the facts are there, we are open about those facts."
She warned against analysing the statistics inaccurately as "they can be twisted any way you want to portray them".
Figures from the last census show 25% of the borough's Bangladeshi households have too few rooms, compared with 5% of white households.
These Labour stalwarts are now putting the lives of Pakistani's and Bangladeshi Brits at risk, but Boris Johnson wants to change the economic status of millions of working-class Britons across the UK, including places like Blackburn and Darwen. 
Boris said in a speech in June: " "Because if the COVID crisis has taught us one thing it is that this country needs to be ready for what may be coming and we need to be able to move with levels of energy and speed that we have not needed for generations. And I know that there are plenty of things that people say and will say that we got wrong and we owe that discussion and that honesty to the many tens of thousands who have died before their time to the families who have lost loved ones."
"We must use this moment – now – this interval to plan our response and to fix of course the problems that were most brutally illuminated in that COVID lightning flash."
"The problems in our social care system. The parts of government that seemed to respond so sluggishly, sometimes it seemed like that recurring bad dream when you are telling your feet to run, and your feet won't move. And yet we must also go further and realise that if we are to recover fully, if we are to deal with the coming economic aftershock, then this COVID crisis is also the moment to address the problems in our country that we have failed to tackle for decades."
"Because it is one of the most extraordinary features of the UK – in so many ways the greatest place on earth – that we tolerate such yawning gaps between the best and the rest."
"And for a century we have failed to give young people the practical training and further education they need. We have a capital city that was, is and will be in so many ways the capital of the world – theatre, finance, tech, restaurants, you name it, London leads."
And yet too many parts of this country have felt left behind. Neglected, unloved, as though someone had taken a strategic decision that their fate did not matter as much as the metropolis.
And so I want you to know that this government not only has a vision to change this country for the better. We have a mission to unite and level up. The mission on which we were elected last year. And we have a plan and in advancing that plan now.
I serve notice that we will not be responding to this crisis with austerity. We are not going to try to cheese-pare our way out of trouble. Because the world has moved on since 2008. And we not only face a new and in some ways far bigger challenge.
I can tell businesses that next week the Chancellor will be setting out our immediate plan to support the economy through the first phase of our recovery. But this moment also gives us a much greater chance to be radical and to do things differently. To build back better. To build back bolder.
And so we will be doubling down on our strategy. We will double down on levelling up. and when I say level up, I don't mean attacking our great companies or impeding the success of London – far from it – or launching some punitive raid on the wealth creators.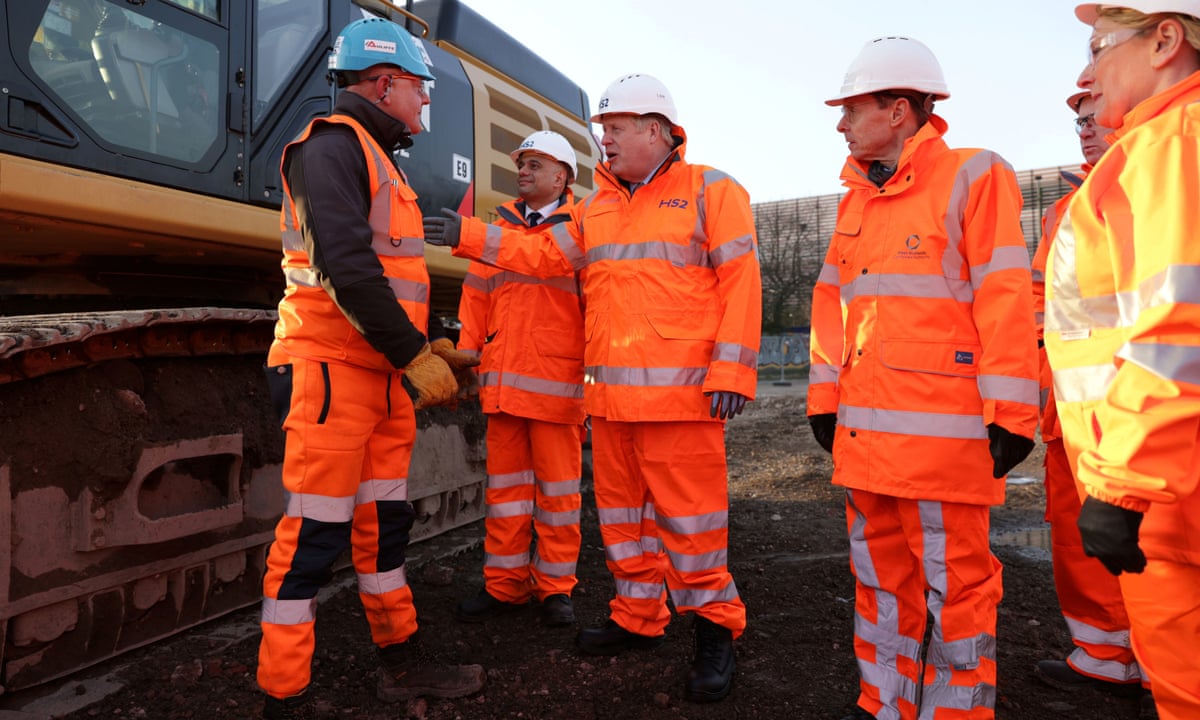 I don't believe in tearing people down any more than I believe in tearing down statues that are part of our heritage, let alone a statue of our greatest wartime leader.
I believe in building people up, giving everyone growing up in this country the opportunity they need, whoever you are, whatever your ethnicity, whatever your background.
And there are certain things that are indispensable to that opportunity. The hospital you are born in, the schools you attend, the safety of the streets where you grow up. And this government has not forgotten that we were elected to build 40 new hospitals – and we will – Matt Hancock is setting out the list in the next few days, and that is just the beginning.
We will continue and step up the biggest ever programme of funding the NHS, and we will not wait to fix the problem of social care that every government has funked for the last 30 years.
We will end the injustice that some people have to sell their homes to finance the costs of their care while others do not. We are finalising our plans and we will build a cross-party consensus. We will look after those who have looked after us and at the same time. We will build the foundations now for future prosperity, to make this country – a Britain that is fully independent and self-governing for the first time in 45 years, the most attractive place to live and to invest and to set up a company, with the most motivated and highly skilled workforce.
And so we are investing massively in education, with over £14bn for primary and secondary education between now and 2023. And today with a new ten year school building programme, beginning now with £1bn for the first 50 and a vast £1.5 bn programme of refurbishing our dilapidated Further Education.
Because it is time the system recognised that talent and genius are expressed as much by hand or eye as they are in a spreadsheet or an essay.
And when I say unite and level up, when I say build up people and build up talent, I want to end the current injustice that means a pupil from a London state school is now 50% more likely to go to a top university than a pupil from the West Midlands.
And that is not only unjust, it is such a waste of human talent.
"We will unleash the potential of the entire country. And that means cracking down again on the crime that blights too many streets and too many lives. And we will get on with our plan to recruit 20,000 officers – we have already found 3,000, and I thank them for everything they are doing and have done in this crisis."