ELTONIA Skana, an Albanian migrant who killed seven-year-old Emily Jones in Bolton on Mothers Day has been found not guilty of Murder. 
The verdict has caused mass-anger in the Greater Manchester town of Bolton in Northern England, but locals have not been told the full background of the sicko who killed an innocent child in Queen's Park earlier this year.  
She was described as a "paranoid schizophrenic" during her trial at Manchester Minshull Street Crown Court, but Skana was allegedly a 'known' Sex Worker' who was trafficked to Britain in the back of a lorry in 2014, Politicalite can exclusively reveal.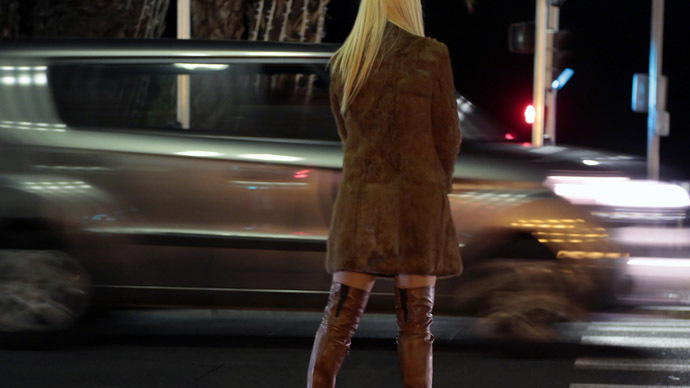 A source connected to Bolton Council exclusively told Politicalite: "The woman who murdered Emily Jones was an Albanian, trafficked sex worker who claimed asylum". 
Skana was trafficked to Britain via lorry and lived in a terraced house with a fellow Albanian woman in Bolton, where they pair lived with the front door nailed shut, neighbours told the Daily Mail. 
Emily Jones aged just seven was out with her dad Mark Jones and Mum Sarah Barnes enjoying a Mother's Day ride on her scooter in Queen's Park, one of Bolton's biggest parks close to the Town Centre.
Emergency services attended but sadly despite the best efforts of Emily's family and medical responders, she passed away a short time later.
Locals were initially only told that the attacker was a 30-year-old female who was "mentally ill" and one eyewitness accused the media of an attempted 'cover-up' of the shocking incident – that could be classed as terror – amid the Coronavirus pandemic. 
An eyewitness told Politicalite earlier this year that "A huge Police presence was on the scene within minutes" of the incident taking place.
"It as if a terror attack had happened" added the source.
Former Big Brother star Helen Wood who lives nearby also commented on the incident.
The star took to Twitter earlier this year and revealed: "This was right near my house"
"Media have done nothing it's been brushed under the carpet like it's normal."
A North West Air Ambulance arrived, and Emily was taken to Salford Royal Hospital.
"Emily was on her scooter playing," heard the Court.
"As she rode past a wooden bench, a female sat on the bench suddenly attacked Emily, stabbing her in the neck, causing catastrophic injury.
"Emily was taken to Salford Royal Hospital, but despite best efforts to save Emily her death was diagnosed at 15.56 hours that day."
Whilst she was playing she was 'stabbed in the neck' and died at the scene.
ANGER AT VERDICT 
THE JURY was told that the prosecution offered no further evidence against her on the murder charge.
The trial, that was on its seventh day when the shock verdict was announced followed evidence given by psychiatrists who stated that Skana, aged 30 had 'Mental Health' problems including paranoid schizophrenia and "no other explanation could be offered for her killing Emily." reported The Bolton News. 
The Bolton News reported that the prosecution had alleged that Skana planned the killing, buying a knife and selecting a victim in the park and was hiding behind her mental condition.
But in a dramatic move on Friday 4th December they discontinued the case, with Michael Brady QC stating that there was now no realistic prospect of a conviction and Mr Justice Wall asked the jury of 11 to formally return not guilty verdicts.
Explaining the decision to the jury, Mr Brady said: "The issues, in this case, are whether the defendant's undoubted mental health history, in particular paranoid schizophrenia, substantially impaired her ability to understand the nature of her conduct, form a rational judgement or exercise self-control and if so, whether it provided an explanation for her conduct."
He added that Dr John Crosby, who examined Skana and a defence psychiatrist who was due to give evidence, concluded that Skana's schizophrenia did explain her actions.
He added that Dr Syed Afghan, who is treating 30-year-old Skana at Rampton High-Security Hospital and gave evidence yesterday, had also stated that there are no alternative theories to explain her actions when she slashed schoolgirl Emily's throat in Queens Park, Bolton, on March 22.
"He felt unable to comment on the severity of the disorder at the time of the offence due to the lack of account from Miss Skana herself," said Mr Brady.
The jury had also previously heard from a nurse at Rampton who told how Skana revealed she had planned the killing, waited in the park and chosen her victim, but Dr Afghan stated that she made the remarks at a time when she had been taken off medication and so was likely to be psychotic.
Dr Crosby had also mentioned that the presence of wires found around Skana's toes when she was arrested and claimed to use to control her emotions, was "extremely relevant" and consistent with paranoid delusions.
Mr Brady said there was no evidence available to contradict the psychiatrists' views heard so far and so the trial was brought to a halt.
"It is not a decision that has been taken lightly by the Crown," said Mr Brady.
"Having reviewed all the evidence in this case the Crown has come to the conclusion that there is no longer any realistic prospect of conviction."
Skana, who watched proceedings via a video link from Rampton Hospital, has already pleaded guilty to manslaughter on the grounds of diminished responsibility and will be brought to court and sentenced on Tuesday.
The judge, Mr Justice Wall, paid tribute to Emily's parents, Mark Jones and Sarah Barnes, who have sat watching proceedings in court throughout the trial."
"They have listened to what must be the most distressing and difficult evidence with a huge amount of dignity and restraint," he said.
Ms Skana will be sentenced on Tuesday. 
Additional Reporting by The Bolton News and Mail Online