ELITONA Skana was sentenced to just eight years yesterday for killing an innocent child in a Bolton park on Mothers Day, sparking outrage among locals in the English town. 
The killer was let off lightly and was also cleared of Murder last week on the grounds of diminished responsibility, the unduly lenient sentence follows the similar fate of PC Andrew Harper whose killer was handed just 16 years and also cleared of Murder, now Politicalite asks… is Britain going soft on crime under a party that promised to restore Law and Order?
Britain's Attorney General called for a review of the sentence given to the killer of PC Harper Henry Long and described it as "unduly lenient", yet the AG has been involved in a cover-up of the death of Emily, aged just seven after the NHS and the Home Office made massive failings that led to the brutal murder.
Skana was found not guilty after a seven-day trial at Manchester Crown Court after the prosecution declined to provide evidence.
She pleaded guilty to manslaughter and was given a sentence of just 8 years but won't spend time in prison and will stay at Rampton Hospital – a psychiatric hospital for the UK's most dangerous criminals.
The Judge said: "What this means is that you will be detained in hospital until no longer necessary. If or when it's no longer necessary you will be released to prison."
If Skana is never fit to be released to prison she will remain in treatment at the hospital indefinitely."
NHS FAILINGS LED TO DEATH
A NOTORIOUS Mental Health Trust in Greater Manchester run by Britain's NHS has been blamed for failures which led to the tragic killing of Emily Jones after blunders emerged surrounding the treatment of her killer, Eltiona Skana.
The Alleged sex worker, 30 who was trafficked to the UK in 2014 via lorry was deemed a 'threat' to children but her NHS Mental Health carers weren't told according to a leaked medical report, reported The Daily Mail. 
She was free to roam the streets of Britain despite a long history of mental health, violence and a refusal to take her anti-psychotic medication. 
NHS staff at the trust that is responsible for Bolton's Mental Health services knew that the illegal Albanian migrant who killed Emily was a "major threat" to children yet her NHS carers who were monitoring Skana were not told by other NHS departments, despite not learning lessons from the death of a 27-year-old mother Sharlene Godding two years earlier. 
A shock report revealed that the Greater Manchester Mental Health NHS Foundation Trust that has a long history of failure and death was responsible for Skana's care. 
In 2018 the NHS Trust was branded a 'failure' after a 27-year-old mother, Sharlene Godding was found hanged after escaping from the Birch Ward at the Royal Bolton Hosptial's Mental Health Unit.
A jury found that the mother was "let down" by the failures of medical staff to update risk assessments and to communicate with each other.
In 2018 Politicalite exclusively revealed how the Beech Mental Health Ward was plagued by Class-A drugs including crack cocaine and revealed that drugs and counterfeit cigarettes were being openly sold to vulnerable patients.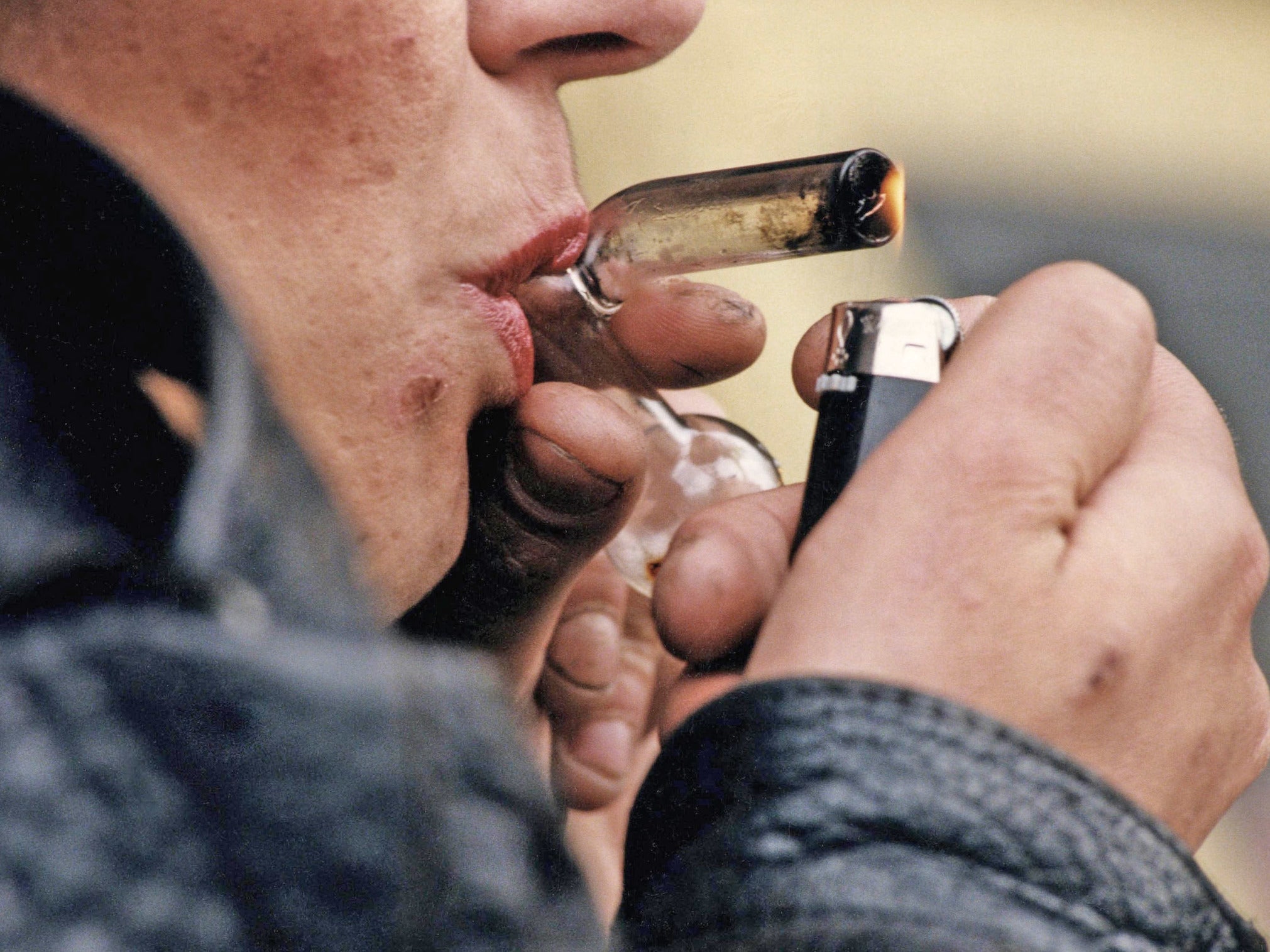 Three years before Emily's brutal death, Skana had threatened a 13-year-old girl while possibly armed with a knife – but this disturbing incident was not included in her risk assessment. 
Skana was twice detained in psychiatric hospitals before killing Emily, but repeatedly escaped.
Her mental state was assessed just once in the three months before she killed Emily.
Skana had a long history of violence, including wielding a knife and a brutal attack on her mother.
Clinicians 'reluctantly' bowed to her demands and changed her medication to less effective drugs – despite concerns that her condition would deteriorate. 
Her sister warned staff 'early on in her illness' that Skana refused to take her anti-psychotic tablets. A month's supply of unused medication was found at Skana's flat after she killed Emily. 
Emily's dad, Mark Jones called for those who left Skana free to kill to be sacked.
He described his daughter's killer as a "ticking time bomb" and a "coward". 
Mark, 49, said: "The coward murdered my child. I personally think she is a coward." 
She was then free to roam the streets despite authorities recognising that she was a 'threat to children.'
The Sun claims that NHS Mental Health staff knew Skana could harm youngsters.
Emily's dad, Mark Jones has called for those who left Skana free to kill to be sacked and described his the killer as a "ticking time bomb" and a "coward".
Mark, 49, told Mail on Sunday: "The coward murdered my child. I personally think she is a coward."
The illegal Albanian migrant and alleged sex worker Skana was found not guilty of murder last week in a verdict that angered locals in Bolton and also the rest of the UK, but just why has the British Government tried so hard to keep details about the suspect under wraps?
It's simple, The Government tried to cover-up it's own failure to stop dangerous illegal immigrants entering the UK. 
THE COVER UP 
ON SUNDAY Politicalite revealed that the British Government and Mainstream Media did indeed attempt to cover-up the grisly murder that shocked Britain on Mothers Day amid the Coronavirus Pandemic.
In September 2020, Politicalite received a letter from Britain's Attorney General that accused us of Contempt of Court and ordered a British news outlet to take down stories related to the case, just days after the British Government, Ministers and the Prime Minister claimed to support freedom of the press following a blockade of trucks by Extinction Rebellion at a Newspaper printing facility. 
The Attorney General later ruled that Politicalite "fell short in all the circumstances of serious prejudice." following the Contempt of Court allegation over our coverage of Emily Jones after our lawyers put up a legal fight.
The Attorney General was 'worried' about our revelations that Skana was an alleged Sex Worker, as claimed by a Bolton Council source, and the fact we offered a reward for a picture or further information on Skana, after she charged and named in the press. A picture has still not been released. 
For legal reasons, we could not reveal the story that the AG asked us to remove. We co-operated out of fear that the reporting could damage the trial, but clearly, with the Not Guilty verdict last week, it wasn't Politicalite who let Skana get off her Murder charge. 
The letter read as follows: 
Dear Sir,
Re: Eltiona Skana
On 06 June 2020, an article was published on your website titled "EXCLUSIVE: Emily Jones Killer
'Albanian Sex Worker Who Claimed Asylum' Says Council Source ". The article remains online and a copy of that article can be found here.
In addition a tweet from your publication's Twitter account of the same date links to this article with the hashtag '#UnmaskTheMonster':
That article has been referred to this office on the basis that it may amount to contempt of court contrary to the Contempt of Court Act 1981. In particular, concerns have been raised regarding the publication of information surrounding Ms Skana's background and the offering of a financial reward for a photograph of Ms Skana.
The purpose of this letter is to invite you to provide any information or representations that you believe may be relevant to the Attorney General's decision on whether to institute proceedings for contempt of court. You are not obliged to respond to this letter and any representations made may be used in future committal proceedings.
To add insult to injury, British Home Secretary Priti Patel was also accused of Contempt of Court surrounding a court case during a Zoom meeting.
The bombshell revelation was revealed by Politicalite and The Travellers' Times, in which the Home Secretary made the gaffe a zoom meeting arranged with Jewish community leaders.
In the same meeting, Patel used racial slurs towards Gypsies and Irish Traveller people and also shared confidential details about an impending court case leading to claims that the Government Minister was in contempt of court.
US BACKED UK FREE PRESS
US Congressman Paul Gosar backed Politicalite in the fight after the British Government forced us to remove articles and content online surrounding the case. 
The lawmaker for Arizona said: "Censoring opposing views, even odious views, is an intellectual and political surrender to fascism, This will not end well.".
"The ease with which once classically liberal societies are now engaging in authoritarian style censorship bodes ill for diversity of thought and culture." added Gosar.
In the same week, Boris Johnson also claimed that a "free press" was vital after Extinction Rebellion blocked the publication of several UK newspapers.
"This week his government is trying to censor a British news outlet run by the people, for the people." we said. 
The letter came just a week after Boris Johnson said: "A free press is vital in holding the government and other powerful institutions to account on issues critical for the future of our country, including the fight against climate change."
"It is completely unacceptable to seek to limit the public's access to news in this way."
Health Secretary Matt Hancock slammed the suppression of free speech.
Hancock tweeted: "Totally outrageous that Extinction Rebellion are trying to suppress free speech by blockading newspapers."
"They must be dealt with by the full force of the law. Newspapers are already struggling – get out there & buy a paper to support the free press." 
The Attorney General later ruled that Politicalite "fell short in all the circumstances of serious prejudice." following a Contempt of Court allegation over our coverage of Emily Jones.
 The AG said: "As you are aware, the Attorney General's Office was invited to consider instituting contempt proceedings against you, arising from an article published on 06 June 2020 on your website."
"That article concerned the trial of Eltiona Skana."
"The Solicitor General has considered the matter carefully and has decided against instituting contempt proceedings on this occasion."
"The Solicitor General noted that publication of the article created a risk of prejudice but concluded that this fell short in all the circumstances of serious prejudice."
So there you have it, details surrounding the murder of Emily Jones were indeed covered-up.