THOUSANDS of Anti-Lockdown protesters rallied in London on Monday in protest at Conservative Prime Minister Boris Johnson's continued lockdown restrictions. 
The Prime Minister pushed back the UK's  so-called 'Freedom Day' by four weeks to July following pressure from SAGE, but the PM has faced criticism from protesters and his own backbenchers for doing so.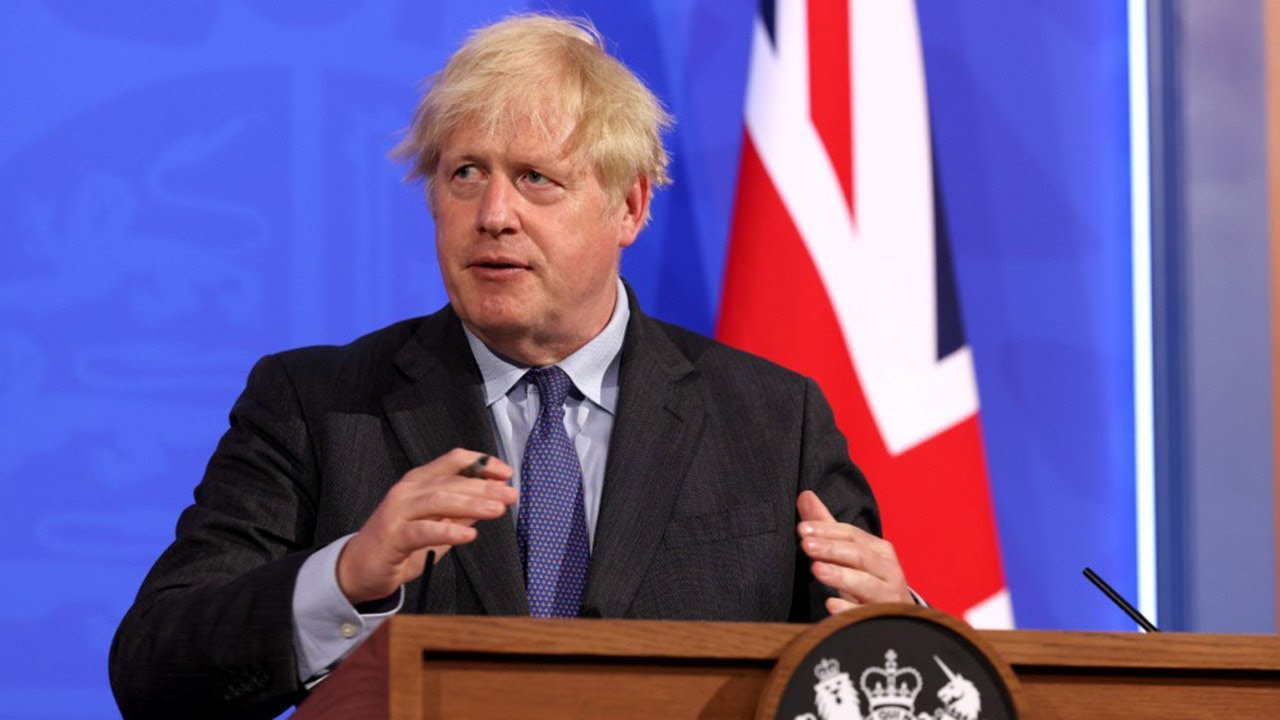 An army of peaceful protesters attended an anti-lockdown rally outside Parliament calling for restrictions to end now to save the hospitality industry.
The group that attended – consisting of anti-lockdown protesters – demanded that Boris Johnson put his Freedom Day in stone, as well as displaying signs criticising the slow reopening of many sectors of British society, including the hospitality and entertainment industries, just to name a few.
At the rally, many carried signs criticising the government for their behaviour during the coronavirus lockdown. These included '99.97% are not dying', referring to the survival rate of COVID-19 – of which according to Full Fact is actually 99.5% at most – and 'Freedom is not negotiable'.
Others read 'Love our children' and 'Scrap the masks'. Chants of 'Shame on you' and 'You can stick the New World Order up your arse' can also be heard in some of the footage. 
Meanwhile, several prominent faces showed up, most notably that of actor turned political figure Laurence Fox, who was very critical of Johnson, calling him a 'coward b*stard' for his actions during the scandal. Also there was Piers Corbyn, founder of Weather Action and former London Mayoral candidate, who has become a feature at these protests.  
This is great light hearted fun, so so clever @munyachawawa @MichaelDapaah 😆🙌🏽 pic.twitter.com/EXOC1x1nZX

— Adam Brooks (@EssexPR) June 14, 2021
Others gathered outside of Parliament to let their voices be heard. 
This included the aforementioned slogans, on top of booing both Johnson and the government as a whole, among the many who were there. 
This comes as Johnson has extended the final lifting of the coronavirus restrictions to mid-July, despite much of the criticism from many of his own MPs on the subject matter, including Sir Charles Walker, who is pessimistic as to whether the UK would ever return to normal. 
Meanwhile, other protests are expected to go ahead, including a major one set to take place on the 26th of June, and is a collaboration of several organisations, most notably that of groups like Stand Up X and Save Our Rights UK.
More follows.