POWERFUL Serbian-American Drug traffickers may have links to Intelligence Agencies, it has been claimed. 
Mileta Miljanić, a Bosnian-born U.S. citizen, is a wanted man in Italy and faces arrest if he so much as changes planes there.
In New York, a 2003 federal indictment of Miljanić remains inexplicably open, with no apparent move to take him to court.
So it's easy to find the leader of "Group America," a brutal cocaine trafficking network that operates on at least four continents and is said to be responsible for a dozen murders.
He keeps an apartment in a neat townhouse in the Ridgewood neighborhood of Queens, New York.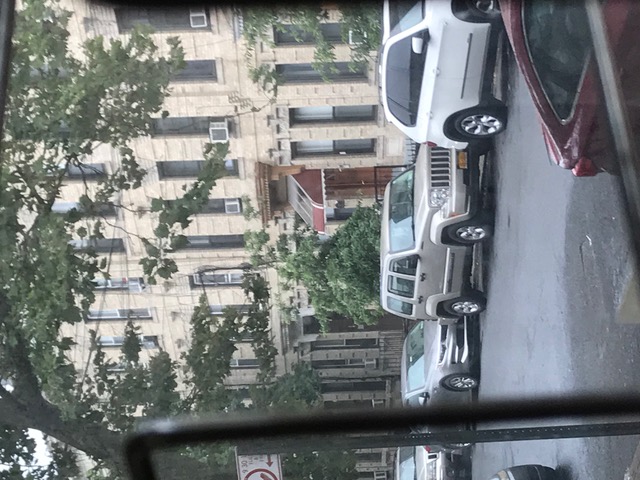 His surname is on his doorbell.
Sometimes he even appears on television.
After a fire gutted the St. Sava Cathedral, Manhattan's landmark Serbian Orthodox church in May 2016, Serbian Foreign Minister Ivica Dačić flew to New York to see the damage. As he spoke to television reporters, viewers in Belgrade spotted a familiar face in the tour entourage: Mileta Miljanić.
Facing criticism, Dačić said he was told Miljanić was a church benefactor "who gave more money than all the other donors put together."
Records from dozens of countries examined by OCCRP reveal decades of drug seizures and murders linked to Miljanić's organization. 
Since the late 1990s, Group America associates have been arrested and charged in Serbia, Montenegro, Germany, Italy, Greece, Poland, South Africa, Argentina and Peru. More than five metric tonnes of Group America cocaine has been seized.
But Miljanić remains safe from arrest, at least in New York and in Serbia, where he made a visit in August, as shown in posts to an Instagram account used by his wife.
In Italy, where investigators have aggressively pursued Group America, authorities say they have been continuously hamstrung by the gang's connections to the Serbian law enforcement — and perhaps beyond.
"Someone in the United States protects them," a senior Italian police official told OCCRP in 2015.
A former senior police officer in Belgrade independently offered the same theory."
"I believe the CIA stands behind them. That is why we gave them the name Group America," he said.
CIA officials declined comment, as have all other U.S. law enforcement or intelligence agencies contacted for this article.
Group America's astonishing story is grounded in New York City's Serbian-American immigrant community and in Serbia's political history, but its operations were largely unknown to authorities in any country until 2001, when a gang insider codenamed Srećko – "Lucky" in Serbian – volunteered to tell the police what he knew.
For hours, stunned officers listened to the story of Yugoslavians who became criminals on the streets of New York, immersed themselves in Serbian politics and graduated to the world of high-volume international drug trafficking.
The police wrote reports, but their attempts to investigate went nowhere.
What is Group America?
The story of Group America begins in 1970, when a young Serb, Boško "The Yugo" Radonjić, emigrated to the United States from what was then Yugoslavia.
Radonjić was both a criminal and a strident opponent of his country's communist rulers. A supporter of Serbia's exiled royal family, he did prison time in the United States for a series of bomb plots targeting Yugoslav diplomatic missions.
In the 1980s, Radonjić was an acolyte of Jimmy Coonan, the leader of an ultraviolent Irish-American gang called the Westies that dominated New York's old Hell's Kitchen neighborhood. He became head of the infamous gang after Coonan and other leaders went to prison. Under Radonjić, the Westies grew closer to the Gambino Mafia family, led by the infamous "Dapper Don" John Gotti. When Gotti faced racketeering charges in 1986, Radonjić helped tamper with the jury.
Two young Serbs in Radonjić's entourage would eventually make Group America what it is today.
Mileta Miljanić was born in 1960 in Gacko, a bleak town in the dry grasslands of southeast Bosnia. It's unclear when he left the Balkans, but he was issued a U.S. Social Security Number in New York City between 1982 and 1984.
He and his best friend, Zoran Jakšić, likely an emigree from Zrenjanin, a small city near Belgrade, worked as Radonjić's bodyguards in New York. In the 1980s, both were convicted of crimes related to credit card fraud and spent time in federal prisons.
Miljanić served just 20 months of his three-year sentence. Jakšić was also paroled after serving some of his five-year sentence, but ended up back inside for a parole violation. He spent much of the early 1990s behind bars.
The gangsters returned to the Balkans as Yugoslavia disintegrated and Serbian nationalism led by President Slobodan Milošević surged in the early 1990s. Radonjić won support from elements in Serbia's security service, which provided weapons and shielded them from both local and international investigations.
Around that time, Radonjic's younger associate, Vojislav "Voya the American" Raičević, joined him in Belgrade and was given control of the gang.
Raičević oversaw the group's transformation into Group America, a disciplined and secretive international criminal organization focusing on trafficking cocaine from South America to Europe. Authorities also attribute multiple contract killings to members, though they have never won a murder conviction.
The gang maintained its deep ties with the Serbian security service. In a 1997 conversation attributed to a Croatian secret service wiretap, Slobodan Milošević's son, Marko, and another man were heard discussing Group America leader Raičević, who is described as "working for Boško Bojović," a senior Montenegrin spy loyal to Milošević.
That was the year Raičević vanished.
In his lengthy confession to the police years later, Srećko said that after the missing Group America leader's presumed murder, his brother, Veselin Vesko "Little Bear" Raičević, called a meeting to plan a campaign that would root out traitors and exact revenge.
Among the attendees, Srećko said, was Boško Bojović, who was then living in Belgrade as a top associate of Serbia's intelligence chief.
Srećko said he was told that Raičević's suspected assassin, Miša Cvjetičanin, was taken to a Belgrade villa and tortured until he named his conspirators. He was then dismembered with a chainsaw.
The subsequent bloody revenge spree against Raičević's killers saw the murder of two rival gang heads, a police general, two Group America turncoats, and one of their fathers.
After the killing was done, Group America had a new leader: Mileta Miljanić, the man who today lives comfortably in New York.
Then in his late 30s, Miljanić had a reputation as a man capable of both incredible loyalty and calculated cruelty. When police asked Srećko to name gang members they could exploit as weak links, the informant said Miljanić was out of the question.
"Psychologically, he's really prepared. He knows how to assess people through their feelings, their stories," Srećko said. "He's untouchable."
Miljanić would lead the gang to more complex, and more lucrative, criminality.
ARTICLE COURTESY OF KRIK