LABOUR leader Kier Starmer has defended the Metropolitan Police's decision to investigate the pro-Brexit right-wing commentator Darren Grimes for allegedly "inciting racial hatred" in relation to an interview with the historian David Starkey. 
Labour leader Sir Kier Starmer defended the allegations on Nick Ferrari's LBC radio show, appearing to support the attack on Free Speech in Britain claiming that such incidents "needed police involvement."
Starmer said: "I think it does sometimes have to involve the police… There has got to be a level of tolerance of course, but there is a line which can be crossed, and it's very important that it is investigated"
Sir Kier, who was head of the CPS as Director of Public Prosecutions from 1 November 2008 – 1 November 2013 added: "When people go over the line, it's right that it's investigated.".
This isn't the first time that Starmer has had questionable history in regards to freedom of speech.
During his controversial tenure as director of the Crown Prosecutions Service, British man Paul Chambers was arrested after joking on Twitter about blowing up the Robin Hood airport in South Yorkshire, leading him to several court cases and to losing his job.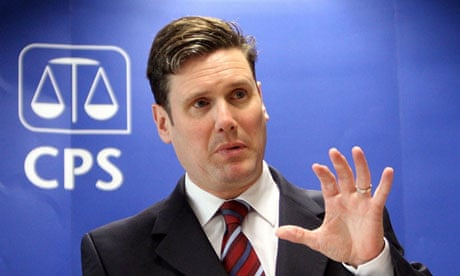 Starmer allegedly overruled his subordinates in taking him to court. The conviction Chambers received was quashed on its third appeal.
Starmer isn't the only Labour politician to advocate the investigation of Grimes over the interview.
Starmer's current Shadow Justice Minister Karl Turner in a now deleted tweet, openly stated that 'freedom of speech… doesn't afford people the freedom to make racist remarks or generally offend'. His stance was heavily criticised by the likes of the IEA's Christopher Snowdon and Blue Labour advocate Paul Embery.
What do YOU Think? SHARE and Comment.