EDITORS NOTE: This article was originally published on 11th May 2020
CHILDREN'S Telly star Mark Speight 'knew about Jimmy Saville and Rolf Harris' claims a new conspiracy. 
Mark, 42 who found fame on CBBC's SMart programme was found dead twelve years ago at Paddington train station. 
It was reported at the time that the telly star had hanged himself, but now conspiracy theorists claim that Mark knew about Jimmy Saville, just like murdered Crimewatch star Jill Dando. 
Dando, 37 was shot dead outside her North London home in 1999, is said to have attempted to alert BBC bigwigs of the now infamous paedo ring operating inside the BBC and knew of "big name" stars caught up in the scandal, claimed a former colleague.
The Express reported that BBC bosses 'didn't want to know' according to the source, as a new documentary aired to air on BBC One in April 2019.
An anonymous source, who also worked at the BBC spoke out in 2014 and told The Daily Express that the late Crimewatch host was told how DJs, celebrities and other staff were involved in 'organised abuse.'
The source said: "no one wanted to know" when Jill raised concerns about the ring and other sexual abuse claims at the BBC.
Speight died after he was arrested on suspicion of murdering his fiancée, Natasha Collins.
The Daily Mirror reported: "She was found dead in the bath with burns and a "significant" amount of cocaine in her system along with sleeping pills and vodka." 
"Speight was released without charge, and an inquest determined Collins died of a drug overdose and "severe" burns."
Two police officers who spoke to Speight described him as "vacant" "distracted" and "deep in thought", but he refused their help.
He was captured on CCTV taking cash out at Queen's Park station, and then he boarded a southbound train on the Bakerloo line.
The next day, Speight was reported missing and his family, along with Collins' mother, made a public appeal for him to make contact.
Sadly, his body was found on April 13, hanging from the roof of MacMillan House, adjacent to Paddington Station.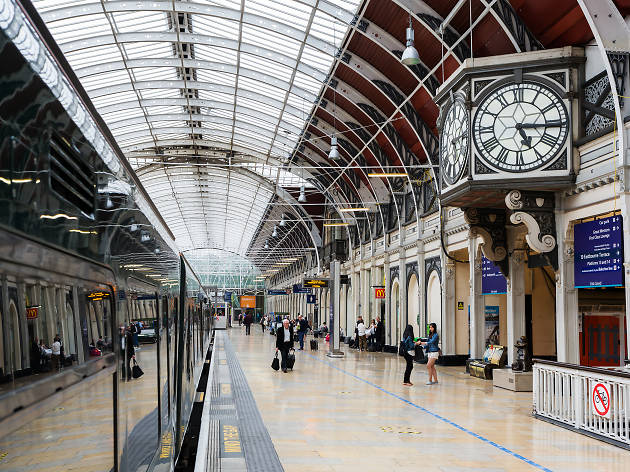 He had been dead in the building for six days before he was found, and had written two notes, one in his pocket and one to his parents at his home, where he explained he could not "contemplate life without [Collins]".
An inquest found he had hanged himself, but bizarre and wild conspiracies have since emerged regarding his employers, the BBC reports The Mirror. 
Speight had volunteered for Childline, which has been dubbed by conspiracists – without any evidence – a "cover" for a paedophile ring involving senior members of the BBC including Jimmy Saville. 
Theory peddlers have claimed Childline is used to track down victims of the paedophile ring, and that Speight "knew too much" – again, without any evidence to back up their wild claims.
Convicted paedophile Rolf Harris made an emotional speech at Speight's funeral, and even performed, which other theorists have seized upon.
Harris said at the service: "It was joyful to work with Mark.
"I realise now that I never told him how much I appreciated his programmes.
"You realise you should always tell people what you think, you should tell them you love them because it might suddenly be too late."