DAYTIME Telly Queen Ellen DeGeneres' is reportedly mulling quitting her $50 million deal with NBC for her daytime talkshow 'Ellen' over claims of bullying on the set of the show. 
The criticism of the comedienne and the allegedly toxic workplace at her daytime talk show has reached a fever pitch, where even big names in the industry are beginning to call her out. 
Perez Hilton reported: "The quarantine period has exposed Ellen as out of touch and "mean," and what was once considered an open secret in Hollywood is now known to all. "
After an apology that deflected responsibility for her show's environment, the Finding Dory actress now has to decide how to move forward — but according to one insider, she might choose not to move forward with the show at all! DailyMail.com spoke with a source at Telepictures, the production company behind The Ellen Degeneres Show, who said at this point, Ellen may prefer to cut her losses.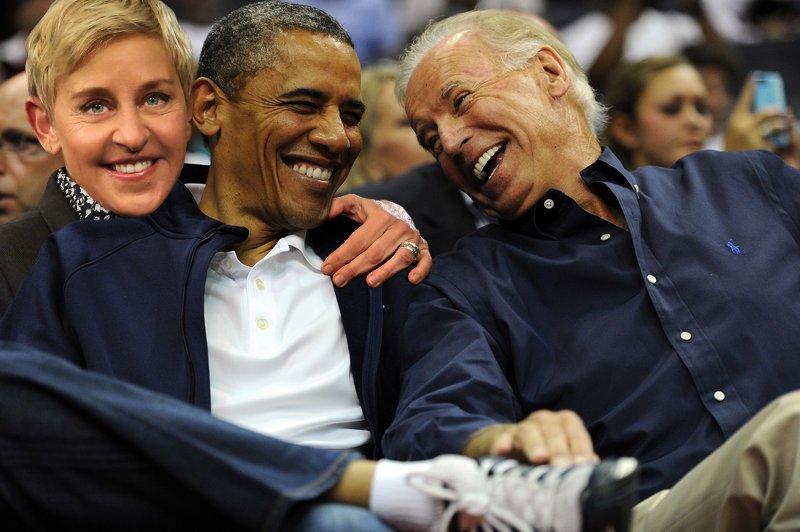 They explained: "She feels she can't go on and the only way to recover her personal brand from this is to shut down the show. The truth is she knew what was going on, it's her show. The buck stops with her. She can blame every executive under the sun — but Ellen is ultimately the one to blame."
Not only that, but the source claimed the production company may prefer it if the 62-year-old would get gone. 
They shared: "Inside Telepictures we've had enough of her. She is a phony who does not practice what she preaches. The behavior of her show executives has been appalling, but [Ellen] is no better. In fact, she is the worst. It's outrageous that she is trying to pretend that this is all a shock to her. The fish rots from the head, and Ellen is the head. … At this point, there's really no way to save the show from this PR nightmare, so Ellen leaving may be the only way for this entire mess to go away."
"While it is our most profitable show in daytime, we no longer make the money we used to make from the show, as we have to pay her tens of millions of dollars per year to show up."
However, despite sounding fed up over having "dealt with her BS for so many years," the media frenzy around Ellen's behavior still came as a surprise. The insider added:
"We thought our problems were with the cast upheaval at The Real, we had no idea that Ellen would implode during quarantine."
Despite the behind-the-scenes drama, producer Andy Lassner tweeted on Thursday: "Nobody is going off the air."