TOP Telly schedulers over at ITV are getting into the Euro 2020 spirit and have scheduled 'The Italian Job' before England take on Italy in the Euro 2020 final on Sunday. 
Euro 2020 Coverage will kick off at 6.30pm on ITV with the Italian Job airing at 3.55pm. 

The classic 1969 British film stars Michael Caine, Noël Coward and Benny Hill with the crooks trying to steal a gold shipment from the streets of Turin by creating a traffic jam.
The cult film holds an approval rating of 83% and an average rating of 7.5/10 and critics say: "The Italian Job is a wildly fun romp that epitomizes the height of Britannia style."

"It is considered highly evocative of 1960s London and the era in Britain as a whole"
PROBABLY: Boris 'Considering Bank Holiday' if England Win
DOWNING Street is considering a Bank Holiday on Monday if England wins Euro 2020, according to sources.
The calls come as the Three Lions roared into the finals after beating Denmark 2-1 last night with many fans not turning up to work today.
A petition has already gathered 90,000 signatures demanding a day off if England wins on Sunday night.
Brits are livid with bosses who are refusing to allow workers to take Monday off as a holiday, and now the Government could overrule bosses with a national bank holiday.
England's place in Sunday's final is the first time the lions have made it so far since 1966.
Sunday's kick-off is not until 8 pm and if England wins, many fans will want to celebrate throughout the night.
Experts say that productivity will be 'next to none' if England win, as workers will be either too tired or too hungover to work.
FULL CAPACITY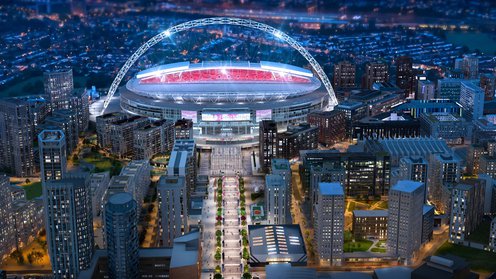 A Government source said that Wembley Stadium could be at full capacity meaning a 90,000-strong crowd could cheer England on.
A Government adviser told the i newspaper that while there were "big issues to overcome", a full capacity stadium could not be ruled out.