DOWNING Street is considering a Bank Holiday on Monday if England wins Euro 2020, according to sources.
The calls come as the Three Lions roared into the finals after beating Denmark 2-1 last night with many fans not turning up to work today.
A petition has already gathered 90,000 signatures demanding a day off if England wins on Sunday night.
Brits are livid with bosses who are refusing to allow workers to take Monday off as a holiday, and now the Government could overrule bosses with a national bank holiday.
England's place in Sunday's final is the first time the lions have made it so far since 1966.
Sunday's kick-off is not until 8 pm and if England wins, many fans will want to celebrate throughout the night.
Experts say that productivity will be 'next to none' if England win, as workers will be either too tired or too hungover to work.
FULL CAPACITY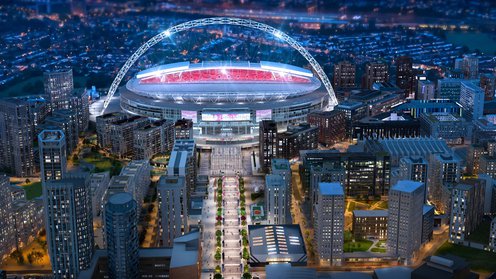 A Government source said that Wembley Stadium could be at full capacity meaning a 90,000-strong crowd could cheer England on.
A Government adviser told the i newspaper that while there were "big issues to overcome", a full capacity stadium could not be ruled out.
They added: "It's by no means certain Wembley will be full for the final, but there's a growing feeling that this could be a moment we cannot let pass. It cannot be rule out.
"There's also those who believe if Wimbledon can have capacity crowds and no social distancing, then why can't Wembley if England are in the final."
More follows.