ASHLEY Banjo was blasted by a young Dad who said a violent Black Lives Matter inspired performance on ITV's Britain's Got Talent "scared his child" on Saturday night and called for other parents who had a similar experience to "contact Ofcom" to complain. 
The under-fire guest judge who is standing in for Simon Cowell is facing calls to quit after his dance group Diversity used the violent anti-Trump Black Lives Matter protests as a basis for a performance that scared young viewers on ITV, without a warning and then branded angry viewers "hateful" and "ignorant" for complaining to Ofcom. 
Jamie, from Manchester, contacted Politicalite on social media after hearing that over 3,000 people had complained to Ofcom over the politically charged dance routine. 
The young Dad told us: "It was vile and the political violence scared my kid." 
He blasted ITV telling Politicalite: "It was a family show so where was the warning?" 
Jamie added: "Kids are already scared enough right now they don't need this." He urged others who felt the same to contact Ofcom.
Banjo rejected criticism yesterday and branded viewers who were angry over violent far-left political statements being pushed during prime-time family viewing "Hateful" and "Ignorant". 
He told viewers on his Instagram that "Change is inevitable" and said that critics to his performance "Did not represent or speak for the Great British public". 
Viewers have now vowed to boycott ITV's Number One show over the performance and Banjo's response to the criticism and complaints.
Banjo, who's dance troupe won the competition in 2009 beating Susan Boyle ignored complaints over the violent performance telling fans on his Instagram page that "Change" was inevitable and told them to "Get used to it" adding that critics "Do not represent or speak for the Great British public". 
His comments came as a whopping three thousand viewers complained to Ofcom over the political stunt meaning that the programme could now become one of the most complained about this year. 
Ofcom said in a statement on Monday: "We have received complaints in relation to last Saturday's Britain's Got Talent, most of which related to the Diversity dance segment."
"We are assessing the complaints against our broadcasting rules, but are yet to decide whether or not to investigate."
THERE'S A TIME & A PLACE
The group reformed for the return of the talent competitions semi-final that has seen the long-running ITV programme ditch its usual studio audience due to social distancing rules.
Viewers – who compared the set up to a notorious Black Mirror episode, could now see just how talentless and unfunny the over-paid judges are without a real live audience, with ITV being forced to dub canned laughter, video-link fans and fake cheers into the show to give the woke joke of a programme some atmosphere.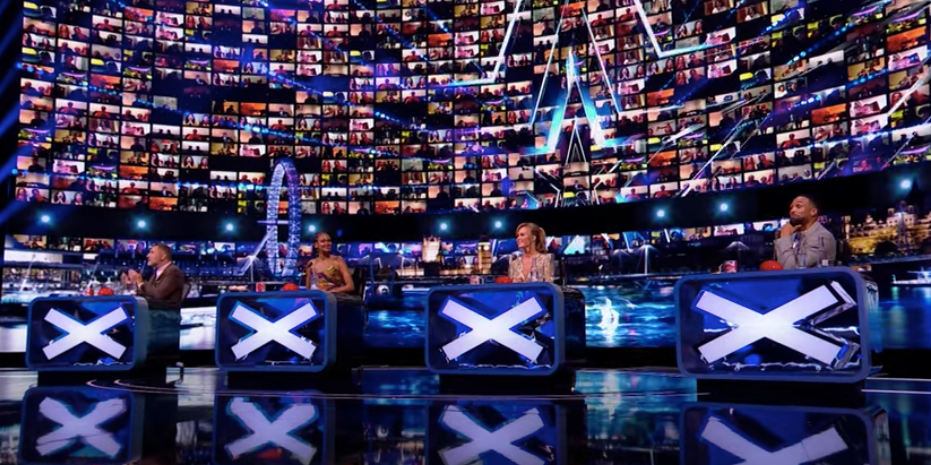 Thames and Syco producers allowed Diversity (below) to perform a politically charged dance routine that promoted anti-Capitalist rhetoric, promoted Communism and included a highly political performance based on the violent far-left anti-Trump Black Lives Matter protests in the UK and America.
Ashley Banjo – who's dance troupe Diversity won the hearts of the nation with their talent back in 2009 and won the ITV show, shocking fans by beating opera sensation Susan Boyle produced the performance and narrated the politically charged routine.
Banjo responded to criticism of the routine and doubled down on the politically charged performance and accused those angry at politics being involved in a family show "hateful" and "ignorant".
"So much to say… But I'll Just let the performance talk. Thousands of messages of Love and support – Thank you." said the guest judge.
"For the thousands of messages of hate and ignorance – Thank you. You highlight exactly what needs to change."
We suggest viewers keep up their boycott of ITV's biggest show, and send a message to the wokies in London that we are FED UP of politically correct propaganda being shoved down out throats.