PRITI Patel is under fire after British Police forces arrested Brits for sitting on park benches and fined friends going on winter walks, yet hundreds of illegal migrants enter the UK via the front door, despite a national lockdown placing Brits under house arrest.
Our man in Dover, Steve Laws – the freelance journalist banned by Twitter and YouTube for exposing the migrant crisis last year counted over one hundred Migrants yesterday, despite the Government trying to deal with the Coronavirus pandemic with strict curbs on everyday life.
Yesterday, Patel defended the Police on the crackdown and launched a digital social media ad blitz telling Britons to "Stay Local to Save Lives", yet many argue that the message needs to be sent to those crossing the English channel from France.
We've got to work together to protect the NHS.

Stay local. Save lives. pic.twitter.com/UBgrpvQrta

— Priti Patel (@pritipatel) January 9, 2021
The Home Secretary said that there was a "need for strong enforcement"of Covid rules by the police after people walking in public parks and Brits were arrested on benches and said anyone flouting rules would be met with the full force of the law.
Patel said officers will continue to "engage with the public" and "will not hesitate to take action when necessary", yet the Home Office is not using the same tough measures to tackle the illegal influx in Dover. 
EMPTY PROMISES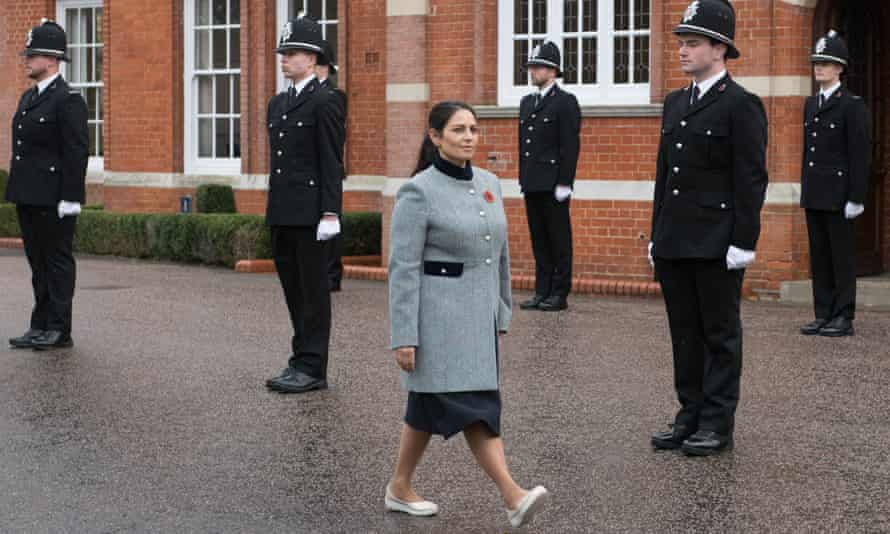 The Home Secretary had vowed to crack down on illegal migrants and promised to "control the Borders" following Britain's exit from the European Union at the start of the year, yet a few weeks on from Brexit over one hundred migrants entered Britain via Dover.
https://twitter.com/politicalite/status/1348517178979581952
Patel also promised that there would be no asylum for illegal migrants who cross safe countries in new rules published on December 10th which came into effect on January 1st stating that if an asylum seeker travels through the EU or any other country deemed safe they will be automatically rejected as will migrants who make a claim while in "British territorial waters".
The changes addressed key criticism of the old system, that it allowed migrants to seek asylum in Britain even when they had travelled through other viable countries such as France.
A points-based system was also introduced which meant means that applicants must have a guranteed job offer which commands a specific salary before their application can be considered and another requirement is the ability to speak a reasonable standard of English, the majority of the migrants who arrived in Dover yesterday had neither of those requirements.
WE MUST PROTECT OUR BORDER!
BRITAIN is trying to fight a rampant virus that has brought the nation to its knees, our pubs are closed, we are unable to eat out in restaurants, and normal life has all but ended for millions across our great nation… yet our leaders have kept open the borders, despite strict border restrictions being known to tackle the virus.
New Zealand is able to celebrate the end of its national lockdown restrictions among its population… even the ending social distancing rules, yet our leaders here in Britain have left open not just the border to economic migrants and visitors, but also to illegal migrants who live in unsanitary conditions in camps across Europe that could also help spread the deadly Coronavirus.
The British Government MUST tackle the border crisis for good; our nation's health depends on it.