by JORDAN JAMES reporting from LONDON
RIGHT Said Fred have defied critics who attacked them for appearing at an Anti-Lockdown rally in London last Saturday telling Politicalite that they are not against Masks, but they 'support Free-Speech' and the freedom to protest.
The pair attended the Anti-Lockdown event that was attended by thousands and was seen by hundreds of thousands of people across social media and YouTube.
Yesterday Politicalite revealed that pics had emerged of the pair at an Anti-Lockdown protest in London on social media. 
"FAKE NEWS BACKLASH" 
The revelation was followed a staggering amount of smears by the mainstream media who attacked the group for standing up for free speech and the right of assembly. 
Yet, the iconic 90s band were hailed as 'Fabulous Freedom Fighters' by Anti-Lockdown protesters after pics emerged of the pair at the 'Freedom Rally' in Trafalgar Square.
The rally that saw guest speakers including David Icke and Piers Corbyn opposed Lockdown, Mandatory Masks, Mandatory Vaxxinations, Tack and Trace and mentioned the unproven 5G conspiracy. 
A spokesperson for the group exclusively told Politicalite: "They are not anti-mask" adding that the group supports free-speech and the right of assembly." 
"They are pro-thinking for one's self, they are pro-free speech and pro-right of assembly." added the Spokesperson.
Whilst it is not illegal for protests to take place in Britain amid COVID-19 restrictions, protests held must follow social distancing guidelines and attendees must wear masks. 
Right Said Fred, real-names Fred and Richard Fairbrassare are so far the most notable 'celebrity' figures to attend an anti-Lockdown event in the UK. 
Pro-Lockdown Wokies accused the group of doing 'Anything To Stay Relevant' with some joking they should rename as 'Far-Right Said Fred'.
Those on the Anti-Lockdown Freedom side branded the duo as "Fabulous Freedom Fighters" for stepping out of the woke mainstream bubble and showing support for a controversial alternative viewpoint. 
The pro-LGBT band, who were compared to fictitious EastEnd hardmen Phil and Grant Mitchell had some serious shade for the Twitter trolls attacking them for voicing a non-boring opinion.  
"If the best you've got is Far Right Said Fred, Deeply Shitty, Too Sexy For my Mask, Bald Cunts or twats then don't be surprised if you're blocked for being predictable and boring." said Right Said Fred.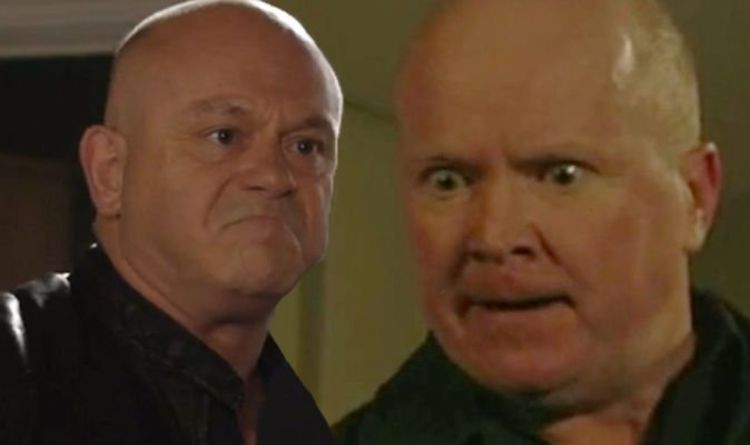 They also highlighted the silence from their detractors and the Media when they fundraise for Charitable causes. 
"When we're fundraising for the Royal Marsden Hospital, which we do annually our [Twitter] time line is quiet." 
"However, we go to a protest and everyone loses their collective shit. Funny that" Right Said, Fred.. or the other one?
One friend close to the group defended thier appearance at the rally. 
"the freds are our friends. our personal opinion: we prefer people to remain uncensored. we can listen, but should respond responsibly. how difficult is that? we do not like shackles. if you do not like something, say it." 
WHAT DO YOU THINK? SHARE AND COMMENT! 
LEGAL DISCLAIMER 
NEITHER POLITICALITE OR NEWS WORLDWIDE HAS ANY CONNECTION TO THE FREEDOM RALLY OR ITS ORGANISERS AND WE DO NOT ENDORSE UNAUTHORISED PROTESTS FOLLOWING THE GOVERNMENT'S 'RULE OF SIX' LAW. 
COVID-19 IS A VERY REAL THREAT TO LIFE AND WE URGE THE PUBLIC TO STAY HOME , STAY SAFE AND FOLLOW GOVERNMENT HEALTH ADVICE. 
WHILST WE SUPPORT AN OPEN DEBATE ON VACCINATION AND MEDICATION, NEITHER POLITICALITE OR NEWS WORLDWIDE SUPPORT ANTI-VAXXER CONSPIRACY THEORIES. 
VISIT GOV.UK/CORONAVIRUS FOR MORE INFO.