THOUSANDS of Migrants have gathered under a Texas bridge that connects the US and Mexico – and ariel coverage of the crisis has been restricted by the Federal Aviation Athority.
Last night, Fox News revealed that the FAA – on the instructions of U.S. President Joe Biden had demanded a "no fly zone" above the makeshift camp that is swamping Texas. 
The migrants created dozens of makeshift camps with limited basic services in sizzling heat in the latest border crisis facing bungling Biden. 
Mexican Del Rio Mayor, Bruno Lozano said that as of early Thursday evening 10,503 migrants were under the Del Rio International Bridge, up from 8,200 in the morning.
Food and water was scarce and eyewitnesses said that temperatures had risen to around 99 Fahrenheit (37 Celsius).
Eyewitnesses also reported hundreds of migrants wading through the Rio Grande river and back into Mexico to stock up on essentials they say they are not receiving on the American side.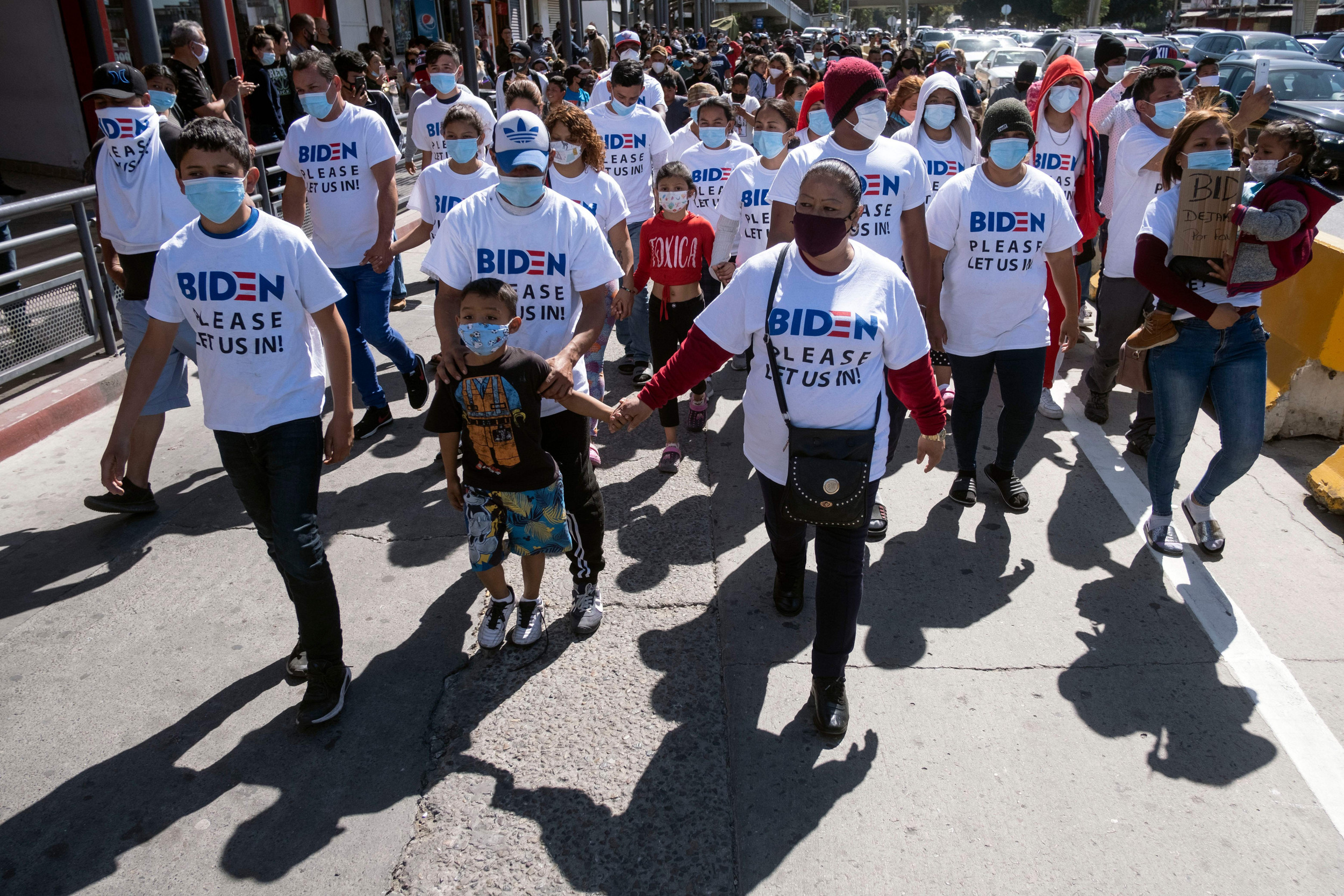 The migrants are mostly Haitians, with Cubans, Venezuelans and Nicaraguans also present.
Ernesto, a 31-year-old Haitian migrant, slipped back into Mexico on Thursday to buy water and food – for the fourth time, he said, since arriving in the United States on Monday morning.
Ernesto, who declined to give his surname to protect his identity, said he and his 3-year-old daughter had not been fed at the camp, where migrants are jostling for shade.
Sometimes, he said, he runs to avoid Mexican migration officials but is usually not bothered by them. "But now money is running out," he added.
Migrants showed tickets with numbers they had received from U.S. Border Patrol. Several said other migrants told them they could be stuck at the camp for up to five days.
Border Patrol said in a statement it was increasing staffing in Del Rio to facilitate a "safe, humane and orderly process." Drinking water, towels and portable toilets have been provided, the statement added, while migrants wait to be transported to facilities.
U.S. authorities arrested more than 195,000 migrants at the Mexican border in August, according to government data released on Wednesday.