BIG Brother is set to make an explosive return on ITV next year, with normal people, just like the glory days.
The news came just weeks after Politicalite called for the iconic show to come back.
ITV sources told Politicalite earlier today, following an exclusive report in The Sun that talks to bring back the iconic show are at a "delicate early stage", but ITV is prepared to "throw the kitchen sink" at show creators Endemol, who produce Big Brother under the Banijay company to bring the show back to UK TV screens.
"ITV wants to create a real buzz, and Big Brother is the ideal format for live event TV", an ITV source speaking on a condition of anonymity claimed.
Big Brother will air on either ITV, which would make it a bigger hit than it was even on Channel 4, or ITV2, with execs favouring the latter so the show gets the youthful audience that made it a hit on Channel 4 in the early days dubbed its "golden years".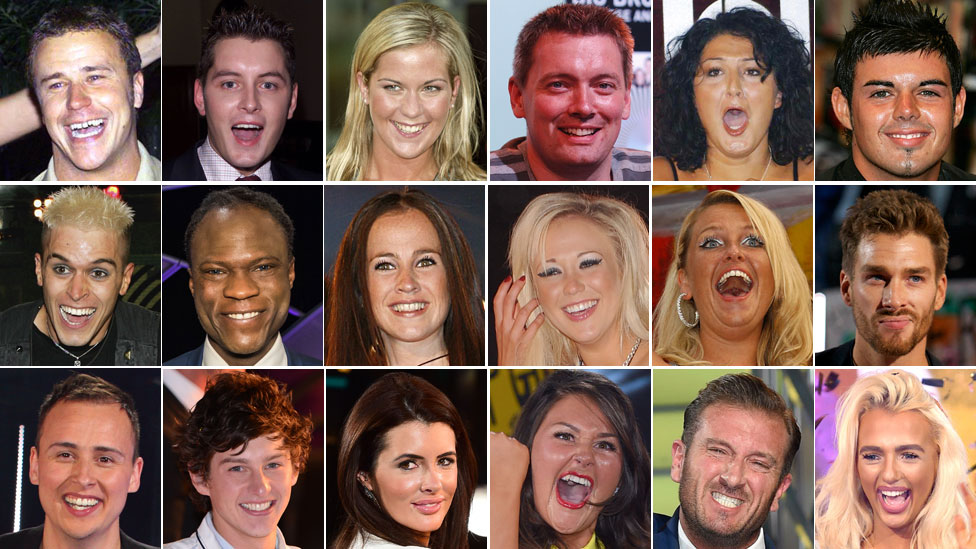 A source told The Sun: "They think putting it on ITV2 will open it up to a new audience and legion of younger fans."
"They are really keen on getting the deal done on Big Brother, and hope to have something firm to announce soon."
BIGGER THAN EVER!
"It needs the full treatment and they're confident they are the ones who can return it to its legendary former glory."
"It has millions of fans and is one of the most iconic TV shows of its generation."
Davina McCall is rumoured to be the favoured host. "Davina is Big Brother without her it's just another ITV2 reality snore-fest." said the source.
The original reality TV juggernaut changed the face of British TV when it aired on Channel 4 in the 2000s and was one of the noughties most-watched shows peaking at 8m in 2002 and 8.2m in 2006.
BIG BROTHER: HOW TO DO IT
I'M A BIG Brother superfan. Before Politicalite, I ran a website in 2011 called 'Big Brother Now' *cringe* but, it taught me how to build a website from scratch and create a Twitter buzz, so here's how I think it should be done.
It needs its BIGGEST HOUSE EVER in a brand new location, the live eviction shows at the original house in Bow looked spectacular with its canal and bridge and the live show's felt like a mass rave.
ITV2 is probably the best bet to make Big Brother 'youthful' and 'cool' again and not a guilty pleasure.
But, to make it an even bigger hit than it ever was on Channel 4, we think ITV should air the main show on its flagship channel to create that "populist tabloid buzz" it had in the early days, when it made household names out of the likes of Craig Philips, Brian Dowling, and Jade Goody, Kate Lawler, Nadia Almada, Pete Bennet and the late Nikki Grahame.
ITV2 could then become the home of Big Brother's sister shows in a similar format to Big Brother's Little Brother (BBLB) and Big Brother's Big Mouth.
Big Brother would then be a hit for ITV and ITV2 – meaning even more advertising revenue, and No, of course, we haven't forgotten two words hated by Channel 5… LIVE FEED!
Big Bro isn't Big Brother without its notorious Live Feed, we want it day and night. Channel 4 streamed Big Brother on its website in 2000, and ITV has even more tech at its hands nowadays.
We've moved on from Real Player, we now have TVs in our pockets with smartphones ITV should stream it non-stop on an app, or on AppleTV, Firestick, or even a dedicated channel Facebook Live – that would keep a social media buzz alive 24/7.
ITV2 could then become the home of Big Brother's sister shows in a similar format to Big Brother's Little Brother (BBLB) and Big Brother's Big Mouth.
There's even a chance Dermot O'Leary could return, he works on ITV's flagship daytime show This Morning with former Big Brother 3 housemate Alison Hammond who viewers have took to.
We hope ITV pulls off this deal, and brings an authentic but modernised Big Brother back to its glory.