PAKISTANI Prime Minister Imran Khan has sparked outrage after calling for Britain and Western nations to criminalise the blasphemy of the prophet Mohammad.
In a televised address to the nation from the capital, Islamabad, on Monday, Khan said he would lead a campaign of Muslim-majority countries to "convince" Western countries on the issue of blasphemy against the Prophet Muhammad.
"We need to explain why this hurts us, when in the name of freedom of speech they insult the honour of the prophet," Khan said.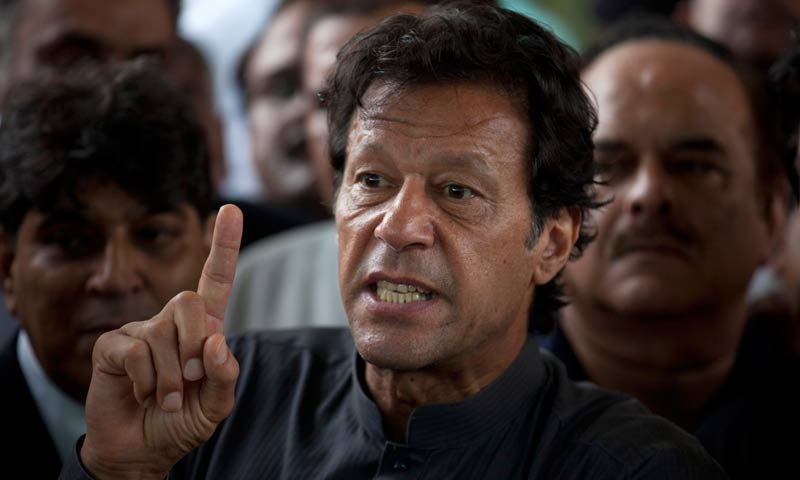 "When 50 Muslim countries will unite and say this, and say that if something like this happens in any country, then we will launch a trade boycott on them and not buy their goods, that will have an effect."
Khan likened the issue to that of the Holocaust, saying the Western nations had understood that questioning the Holocaust hurt the sentiments of the Jewish community, and that it needed to treat the issue of insulting Islam's Prophet Muhammad in a similar manner.
The move follows a row over free speech in a British school after a teacher was suspended and put under police protection over an offensive cartoon.
JAIL BRITS WHO MOCK ISLAM, SAYS GOV'T ADVISOR
BRITS who mock Islam and the Prophet Mohammad could face the same fate as those who are racist towards Black people and could even end up in jail it is feared after a leading Government expert on Islamophobia remarked on the Batley school row. 
Islamic Imam Qari Asim MBE, who is chair of the Mosques and Imams National Advisory Board (MINAB), and the British Government's adviser on Islamophobia, called for the "change in social attitudes".
He also says that those who mock a religion should be treated like those who "use the 'n-word'" in a plan that will obliterate the UK's commitment to free speech and Western values. 
The comments came as Jihadi protesters broke Corona and social distancing regulations to gather outside a school in which a Religious Education teacher mocked the Prophet, Mohammed. 

A BARRISTER cancelled by the Woke left has hit back at a suggestion that Brits could be jailed for offending Muslims. 
Jon Holbrook was forced out of his chambers after a tweet, and the legal bigwig has told Politicalite that suggestions Brits could go to jail for offending Muslims is shocking.
Holbrook who is now representing UKIP as its Free Speech Spokesman told Politicalite: "The right to speak freely must include the right to say things which offend others and if that right is met with a criminal sanction then we cease to be a free country."
"The idea that Brits could go to jail for offending Muslims is shocking. Our liberal democracy is premised on free speech, no ifs and no buts. 
"The country is suffering from too many people with thin skins who are making it difficult for the majority to speak their mind." added Holbrook.