THE WORKING-CLASS Vs PRITI
HEARTS of Oak is to launch legal action against Priti Patel in order to force deportation of Rochdale grooming gang rapists, and Politicalite says our radical Tory Home Secretary MUST join the fight to deport the scum, to protect our girls, and boys. We know she backs the forgotten and abused across our green and pleasant lands. 
Depsite that, Three convicted members of the notorious Rochdale grooming gang, Abdul Rauf, Abdul Aziz and Adil Khan are still walking the street of Rochdale nearly two years after they were stripped of their British citizenship prior to deportation back to Pakistan.
They are causing distress and anger with both victims and residents in the town and across the country.
One victim even ran in to one of her abusers in a local branch of Asda earlier this month, causing added phycological trauma.
STILL ON THE STREET: Rochdale Rape Gang Victim Bumps Into Abuser in local Asda https://t.co/fmM7NToeyV via @Politicalite

— Politicalite (@politicalite) May 16, 2020
At 12 midday today on Friday, 22nd May 2020, Hearts of Oak together with its Rochdale partner Women Against Groomers will deliver a pre-action Letter to the Home Secretary Priti Patel at her office in Whitehall.
In this they give notice that they are starting legal action to force her to deport these child rapists.
Ex-UKIP families and Children's spokesman, Alan Craig, now of Hearts of Oak said:"There has been a complete failure of duty by the Home Office, and an abject betrayal of the victims and residents."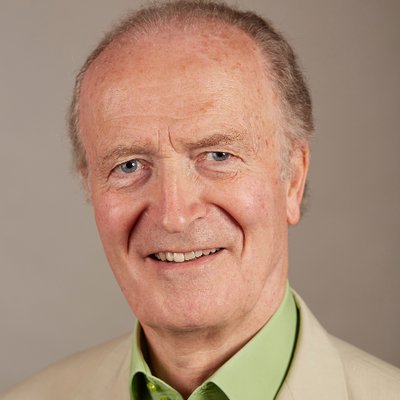 "This also sends a clear message to the wider public that the Home Office is not prepared to do its duty and rid the country of these and similar monsters."
"We had hoped for better from you, Ms Patel. You have said rightly that the child victims 'have been let down by the state'. Yet you do not remove these paedophiles and thereby you perpetrate the injustice against them."
Liz Thirsk of Rochdale-based Women Against Groomers said: "Rochdale residents are very unhappy with the total lack of action regarding the removal of the three men."
A pre-action letter will be served at 12 midday tomorrow, 22nd May, at the Home Office in Westminster. 
WHAT IS HEARTS OF OAK? 
TOMMY Robinson, Carl Benjamin and Catherine Blaiklock launched an 'Alliance of Free Speech Activists' called 'Heart of Oak' in Westminster, London in February 
Mr Robinson noted that the alliance "is different people coming together and trying to build a movement across the country. Like an actual movement of people." 
"People feel silenced, people feel they can't speak about certain issues, issues that are going to affect their children and affect our country," he added. 
Pastor Wale Babatunde, who also spoke at the event, said, "People from outside will come into somebody else's nation, and you want to take over, you want to change their culture, and yet the English don't have the right to speak their mind. It's a shame." 
Group spokesman Peter Mcilvenna told Politicalite "Today we have launched a movement that seeks to bring positive change to our society." 
"By bringing together big hitters who understand the threats we face but seek to work together, we aim to tackle injustices in our society in a fresh way. An alliance of individuals with a big passion and reach who are not afraid of challenging the system will bring big rewards." 
"Someone needs to hold our corrupt establishment to account. Hearts of Oak seeks to be that vehicle that not only educates the public but gives tools to activists to make a lasting change." 
DISCLAIMER: Politicalite UK, News Worldwide Limited and its advertisers do not endorse the views of the activists expressed in this article, we report this as impartial news.