Britain's bonkers mainstream media (MSM) has attacked 'right-wingers', accusing them of being 'conspiracy theorists' who used the death of Emily Jones to spread hate.
EMILY Jones, aged 7 had her throat slit in a stabbing attack by an illegal Albanian migrant and alleged sex worker on Mothers Day, but the Manchester Evening News claims that right-wingers are the problem. 
In the days following the killing in Bolton's Queen's Park on Mother's Day, rumours spread about the suspect spread across social media including claims the attacker was an illegal migrant. 
The killer, Eltiona Skana, aged 30 was a migrant, but some more extreme far-right figures including David Vance and Katie Hopkins published claims on social media that the attacker was a Somali migrant.
The suspect, was in fact, an illegal Albanian migrant who was trafficked to the UK via lorry and was also an alleged sex worker, facts which Politicalite reported correctly at the time.
Emily's parents also urged people not to use her photo for political campaigns following the 'All Lives Matter' protest in London in June that rocked the Establishment, Politicalite respected the requests and removed Emily's photo from any opinion pieces on BLM and Emily Jones. 
https://twitter.com/politicalite/status/1271795314614304769
Yet, The Manchester Evening News, owned by the left-wing media mafia known as 'Reach plc', (formerly Mirror Group Newspapers) who also own The Daily and Sunday Mirror, The Daily Star and Daily Star Sunday, The Daily and Sunday Express, the Sunday People, Scotland's Daily Record, OK! Magazine and regional titles including the Liverpool Echo, Birmingham Mail and Bristol Post launched a blistering attack on Brits to cover-up their own failures to report the unreported news, that in-turn led to wild conspiracies being spread across social media. 
Despite Emily's parents asking for her picture and murder not to be used for political gain or debate in which they issued a heartfelt statement, the MEN has used the death and also the picture of Emily to attack those who the Labour backing paper disagrees with politically. 
Emily's parents Sarah Barnes and Mark Jones said in a statement earlier this year: "Emily loved everything and everyone, regardless of their race, gender or beliefs." 
"As we've said before, she was beautiful inside and out and had a heart as big as her smile." said Sarah and Mark. 
They requested that the media and political campaigners stop using her image in any "protests and campaigns", that request, in Politicalite's eyes also means the media should not use her death to attack and silence those who highlight the issue of violent crime and murder by those who should not be in the country. 
The MEN attack that was published on Saturday written by the journalist Seamus McDonnell is a declaration of war on right-wingers and patriots, and it only proves they are right about the fake news media and have not learned anything from the 2016 populist earthquake. 
McDonnell, who has also worked for The Bolton News wrote: "One viral post stated that Emily had been 'decapitated' by a migrant from Somalia and that the 'media covered up' the killing."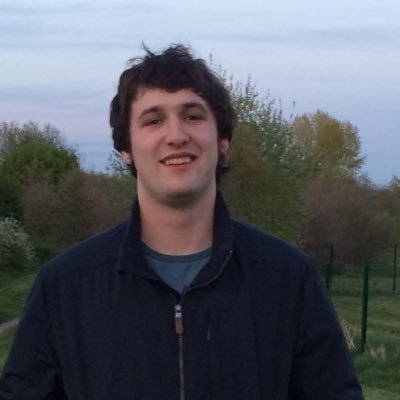 "Others claimed that the case had been hushed up by the British establishment because the attacker was a Muslim or an illegal immigrant."
The Bolton News' former editor Karl Holbrook also attacked locals concerned about violent migrants running riot on Britain's streets. Instead of representing their own readers' opinions and reporting on their fears, the MEN and the former Bolton News editor decided to blame 'conspiracy theorists' for their concern. 
In the days following the attack on his own turf, former editor Karl Holbrook (who was later fired from the BN by its owners Newsquest) wrote an op-ed s slamming "conspiracy theorists" who dared to question why he had not named the alleged murderer of a seven-year-old girl.
He also posted to Twitter: "For the conspiracy theorists who've kindly emailed me with their crazed theories about why we hadn't named the alleged murderer since the tragic death of Emily Jones in Bolton on Mother's Day. We hadn't named her because she hadn't been charged."
For the conspiracy theorists who've kindly emailed me with their crazed theories about why we hadn't named the alleged murderer since the tragic death of Emily Jones in Bolton on Mother's Day. We hadn't named her because she hadn't been charged. 1/2

— Karl Holbrook ?? (@KarlDHolbrook) May 20, 2020
"Now she has, so we have. In accordance with the law and so we don't do anything that could possibly stand in the way of this heartbroken family getting justice for their daughter. Shame on anyone who didn't do this."
Karl added: "This day and age, people are quick to jump to irrational conclusions and crazy conspiracy theories about all sorts of things they read."
"Since this terrible tragedy occurred in Bolton on Mother's Day I've been contacted by people from around the world accusing me of all sorts of things because the suspect hadn't been named."
Karl added those who had been in contact had "jumped to all kinds of conclusions, which of course were totally wrong" and accused the News of withholding the truth."
He said: "The simple reality was that the suspect hadn't been charged and the last thing I was willing to do was publish something that could stand any chance of disrupting the criminal justice process, and therefore scupper this heartbroken family's chance of getting justice."
"We did the correct thing, by waiting to publish the suspect's name until she was charged. And, despite what our conspiracy theorist friends may think, we will follow it all the way through the courts to whatever conclusion regardless of race, creed or religion in the same responsible fashion we have done for the past 150 years."
"It's precisely matters like this that underline the importance of a proper, informed and independent media."
"It's easy to dismiss these people as idiots, which of course they are, but they are idiots that can ultimately deny families a chance for real justice by getting court cases thrown out because they think they can post whatever they like across the internet just because they have a Twitter account." 
The suspect was later named as Elitona Skana who was… indeed an illegal migrant.
Politicalite reported on the case at the time and offered a reward for information and despite the mainstream media's claims that there was no 'cover-up' of the Brutal killing, Politicalite can now reveal that there WAS indeed a cover-up, and we have the proof. 
THE COVER-UP 
TODAY Politicalite can finally reveal that the British Government and Mainstream Media did indeed attempt to cover-up the grisly Emily Jones murder that shocked Britain on Mothers Day amid the Coronavirus Pandemic and forced us under legal threats to remove stories related to Skana. 
In September 2020, Politicalite received a letter from Britain's Attorney General that accused us of Contempt of Court and ordered a British news outlet to take down stories related to the case, just days after the British Government, Ministers and the Prime Minister claimed to support freedom of the press following a blockade of trucks by Extinction Rebellion at a Newspaper printing facility. 
The Attorney General later ruled that Politicalite "fell short in all the circumstances of serious prejudice." following the Contempt of Court allegation over our coverage of Emily Jones after our lawyers put up a legal fight.