CORONAVIRUS Fear intensified last night as the Government claimed that hospitals in Greater Manchester were 'over-capacity', but the NHS hit back. 
Andy Burnham has urged Parliament to break the deadlock as local leaders and MPs in the Greater Manchester region refuse to back the Prime Minister in his attempts to put Manchester into Tier 3. 
Despite threats, reports emerged that Boris refrained from putting Manchester into Tier 3 after fears the Police would not be able to handle any fightback from the people. 
This morning the Prime Minister offered Andy Burnham £100m for Greater Manchester to break the deadlock, it is not yet known if Burnham will accept the offer. 
PROJECT FEAR
The Guardian reported that Hospitals in Bolton, Salford and Manchester were 'over-capacity' running out of hospital beds but the NHS said that the claims were overblown. 
NHS spokesman, however, told Sky News that "it is not unusual" for intensive care wards to be 80 to 85% full.
GOVE ATTACKS RED WALL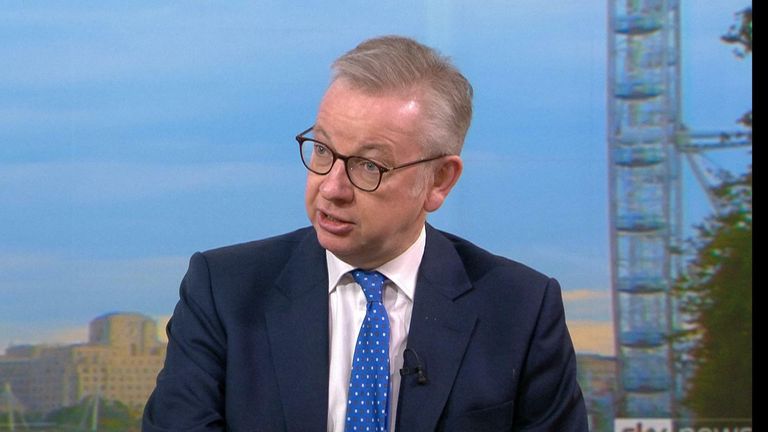 The Millionaire Tory Minister Micheal Gove intensified the Great North-South Lockdown War as he blasted politicians in the Greater Manchester for "posturing" and "political positioning" in refusing to accept strict new COVID-19 rules, despite the poorest being forced to suffer the brunt of Tier 3 to save the South. 
Despite the Governments threats to put Manchester in Tier 3, over 350 Tory MPs are said to be backing the Great Madchester Rebellion. 
On Friday the head of the 1922 committee said that any attempt to place Manchester under Tier 3 would be "very foolish". 
The Altrincham and Sale West MP told Times Radio on Friday: "We have a very clear demonstration at the moment that if you have no support amongst members of parliament, no support from the council leaders, and opposition from the Mayor as well, there clearly isn't the broad consent for this measure that would be needed."
"And I think it would be a very foolish thing to do."
Senior Tory MPs are also calling for Greater Manchester to be left out of the strictest freedom curbs, which includes closing large swathes of the hospitality sector.
One Tory source told Politicalite that Boris "risks starting a Civil War" over the row with Northerners.
Greater Manchester Mayor Andy Burnham, in an impassioned press conference yesterday, accused the Government of treating the North "with contempt" and