WORLD EXCLUSIVE by

'THE CAPTAIN'

in

BELGRADE
A SERBIAN Politician who was allegedly poisoned by Serbian forces on the orders of Serbian President has told Politicalite that the leader of the Eastern European nation is "actively applying terror against democracy and political opponents."
Opposition leader Nikola Sandulovic made a slow recovery following his alleged arrest by Serbian Police amid the Coronavirus crisis.
Speaking exclusively to Politicalite he said: "Police was at my doorstep once more, and the prosecutor's office is actively applying terror against democracy and political opponent."
"Are all in hands of one dictator Aleksandar Vucic and it is happening at the heart of Europe." 
"On June 29th the police came again to my home demanding that I must go to the police station during that day , in order to give a statement regarding a post on my facebook profile." 
WATCH LIVE

: PROTESTS ROCK BELGRADE
LIVE FROM BELGRADE: Anti-govt protests continue in Serbian Capital amid coronavirus curfew backlash #Serbia #Belgrade https://t.co/yHvZDfh9zm

— Politicalite (@politicalite) July 10, 2020
"Police was working by order of prosecutor's office , which tried again , to falsely accuse me of " putting a President's security in danger " 
He added: "That is one more instructed political-criminal attack on me and my family , just one more in line of events such as one that happened to the journalist of KRIK as well."
Earlier this year Politicalite revealed that Republican leader Sandulovic was 'arrested and poisoned' by Serbian Police after he spoke out about faulty Chinese Coronavirus tests.
Republican Party sources told Politicalite that Nikola's health is "getting better by the day".
Sandulovic, who is the leader of the opposition 'Republican party' in Serbia is well known in the Eastern European country and is said to be "a huge opponent" of current Serb President Aleksandar Vucic.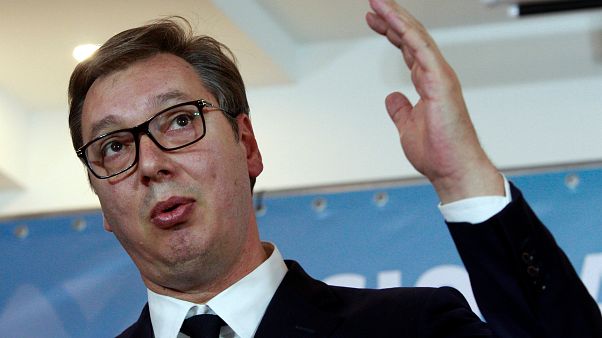 He was reportedly arrested and detained after he spoke out publicly about defective tests for the Coronavirus which Serbia imported from China.
Party sources claimed that the politician is also said to have "revealed the truth about importing immigrants to Serbia at Serbian borders during the state of emergency and police hours."
Serbian Republican Party sources told Politicalite last week that "He was writing about Chinese narco-mafia and their [alleged] connection with the President Vucic, the way they transport drug and gold through Serbia to Europe."
Sources also said that Serbia's Judicial Council overturned the decision on his house arrest and internet ban. 
"He is free again to go out and use the internet." 
"The Judicial Council overturned a decision, claiming that they did not have the right to keep him in prison OR to put him under house arrest since he has never been convicted in the past ." 
"The court made many illegal steps, they kept him in prison at first for 48 hours." added the source. 
The Republican Party added: "The international pressure on the Serbian government was huge, as our
party has very good cooperation all over the world, including the US and UK" 
"At the moment, he feels much better, he is very eager to go even harder against this corrupt government."
More follows.