RUPERT Murdoch's new 'GB News' channel set to launch in 2021 has registered with the UK's official media regulator Ofcom, Politicalite can reveal. 
The new service that has already received widespread support from right-wingers and Brexiteers and sent Lefties running for their gender-neutral safe spaces registered with Ofcom on the 24th August and is set to hit UK screens in early 2021. 
Sources told Politicalite that former staffers and faces from the Murdoch-era of Sky News have been at News UK's HQ on London Bridge. 
Murdoch's media manor on the River Thames has reportedly had "heavy" TV broadcasting equipment installed.
The Ofcom listing states GB News as "News" and "Editorial". 
A Tory MP has also spoken out in support of GB News telling media sources that the new network is needed to take on the bias of Sky and the BBC. 
 "The TV news channels are having an awful war. The BBC, after a reasonable start, has slipped back into its habit of spreading negativity, trying to humiliate ministers and second-guess every decision." said the MP. 
"Boris is asked if he should apologise to the self employed. No bulletin from America is complete without a ritual and irrelevant savaging of Trump."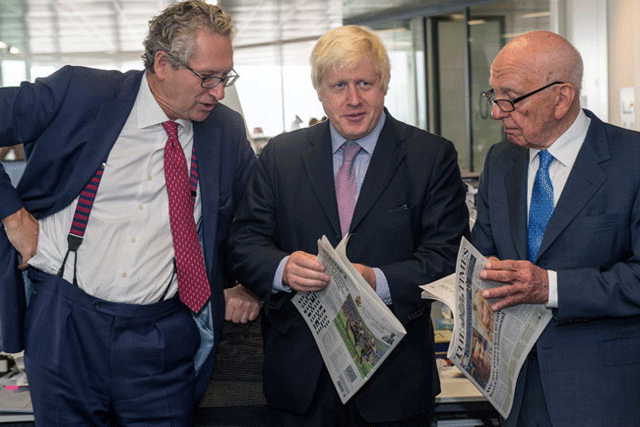 "I'm all in favour of testing the government – where are the ventilators and the test kits? – but this totally misses the national mood". 
The new network planned for 2021 is going by the working title of "GB News" and is reportedly set to sign former Brexit Party boss Nigel Farage and ex-BBC political pundit Andrew Neil.
Australian-born Murdoch, who also owns The Times and The Sun and also talkRADIO has allegedly pumped £20m into the venture and plans to launch in early 2021.
Former Sun editor Kelvin MacKenzie tweeted the move on Friday: "Hear that Discovery (alongside a £20million investment from Murdoch) are launching a TV news station in the New Year called GB News."
More follows.