A SENIOR Royal aide who was at the centre of allegations surrounding the Prince of Wales sexuality in 2003 has been forced out of the Princes' Foundation in a row over cash for honours.
Michael Fawcett – who was a former Royal valet for Charles, was also embroiled in a story in the 2000s that suggested Princess Diana had tapes connecting Fawcett to a Royal sex row that also allegedly detailed Prince Charles' sexuality.
He stepped down temporarily as chief executive of the Prince's Foundation last night after The Sunday Times provided evidence of Charles's dealings with a Saudi tycoon.
Fawcett is accused of fixing an honour for a Saudi tycoon who donated £1.5 million to royal charities.
The Sunday Times reported that Mahfouz Marei Mubarak bin Mahfouz paid "tens of thousands of pounds to fixers with links to the prince who had told him they could secure the honour."
A spokesman for The Prince's Foundation said: "The foundation takes very seriously the allegations that have recently been brought to its attention and the matter is currently under investigation."
'CHARLES ROCK'
Fawcett was a close adie to Charles and the future King once said "he could not survive without" the aide.
Fawcett resigned as a valet in 2003 after claims that he raped former Palace valet, George Smith who went to the papers with allegations of the sexual assault. 'I WAS RAPED BY CHARLES SERVANT' the papers screamed.
The Met later claimed Smith had made false claims before, but many say there was a cover-up and Fawcett was moved to the Princes Foundation.
Smith, who died 2005 in 'mysterious circumstances' made the allegation in a conversation in which Princess Diana is alleged to have tape-recorded.
Diana, who was fearing her own life at the time, as reported in bombshell claims in the Daily Mirror in 2003 – planned to use the shocking claims as "leverage".
Smith is also alleged to have told Diana of "an incident that he witnessed involving a senior member of the royal family and a servant'.
Charles's lawyer offered Mr Smith £38,000 for his silence, but the Diana tapes are rumoured to allege that a 'senior Royal' was caught in bed with another man. – Charles.
Paul Burrell – a close aide to Diana is alleged to have had a "box" of secrets given to him by Diana in the event of her death known as "The Crown Jewels" given their sensational nature.
Diana's possessions were also taken by Burrell after she died and allegedly included the tapes, but they "went missing" and they were later destroyed.
In a letter before her death she wrote: "This particular phase in my life is the most dangerous – my husband is planning 'an accident' in my car, brake failure and serious head injury in order to make the path clear for him to marry Tiggy."
She also mysteriously made the following remark: "Camilla is nothing but a decoy, so we are all being used by the man in every sense of the word."
man in every sense of the word."
HARRY'S CRYPTIC MESSAGE
PRINCE Harry appeared to send a cryptic message to the world during their bombshell interview with Oprah Winfrey last night.
During the shock ninety-minute interview with talk-show queen Oprah Winfrey which has already been compared to Diana's bombshell Panorama interview with the BBC in 1995, Prince Harry appeared to allude to Princess Di's death.
Asked by Oprah about Archie's favourite words, Meghan responded: "In the past couple weeks, it's been 'hydrate,' which is just hysterical!"
Prince Harry then said: "But also, any time anyone leaves the house, he's like, 'Drive safe!'
"Drive safe! He's not even two yet," he laughed.
The comment "Drive Safe!" has now sparked claims that it was a 'cryptic clue' to how Diana died – and the allegations that 'foul play' was involved.
The official British Government line is that the tragic death of Princess Diana was an "unlawful killing", but for over twenty-three years, rumours and conspiracy theories have surrounded the death.
Many Brits believe that Princess Di was murdered, either by The Firm, The British Government or both… known as 'The Establishment'.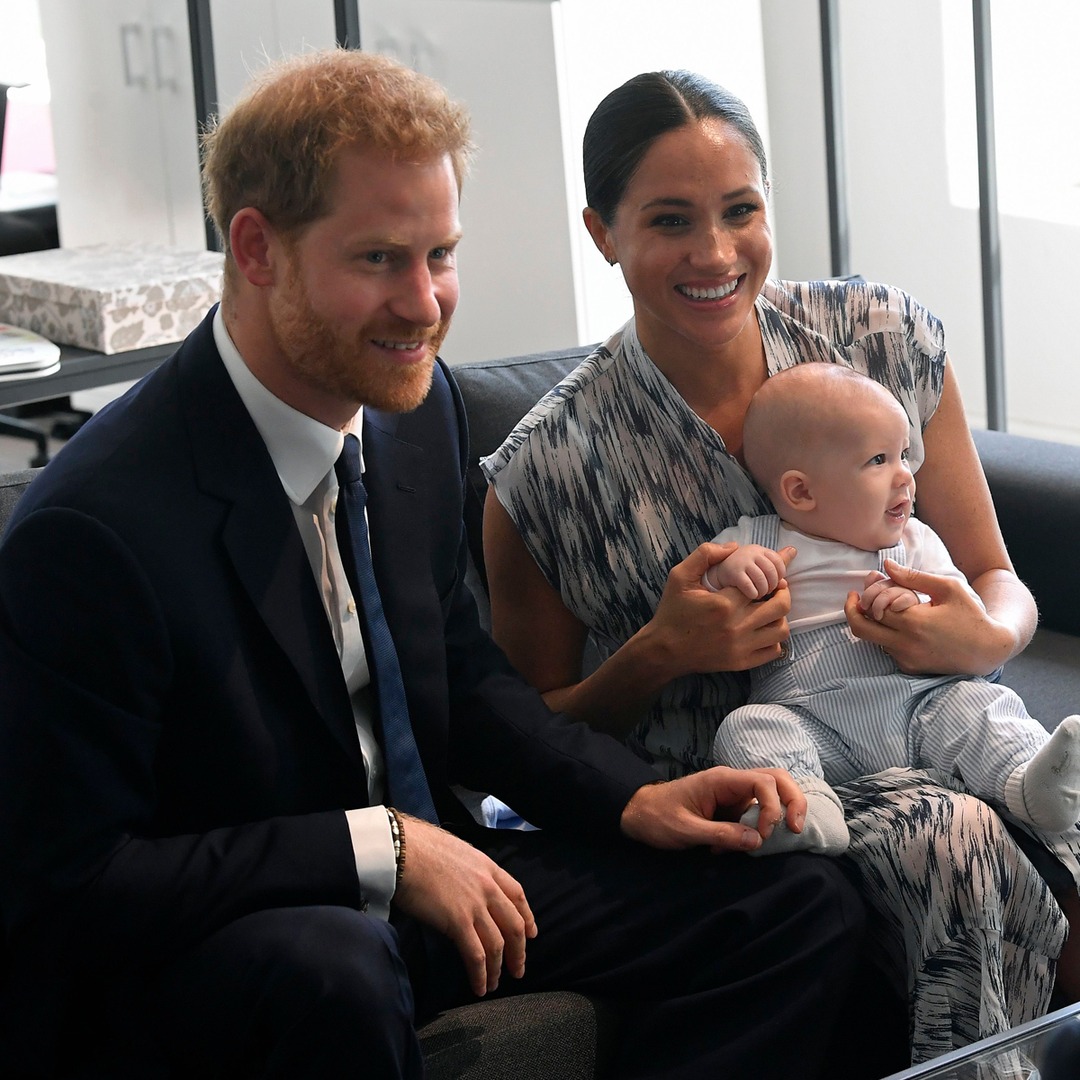 In 1998 – a year after her death, Richard Tomlinson – a former MI6 Agent claimed that the driver of Diana's Mercedes car that crashed in a Paris tunnel on August 31st 1997, was an agent working for the British security services.
"Mr Tomlinson, who worked for MI6 for four years, claimed that the agency planned to assassinate another foreign personality in Paris." The Irish Times reported at the time.
Tomlinson also alleged that two of Diana's bodyguards were in contact with British intelligence, the claims have never been confirmed.