NOTTINGHAM striker Lyle Taylor has openly admitted he does not support Black Lives Matter during Football games, but argued that the slogan was still important.
Taylor's views are in line with the national mood of Britain following the team's game against Cardiff City on Saturday – in which they won 1-0.
The striker later told BBC Radio Nottingham, of his his refusal to do the take the knee gesture and even had the backing of manager Chris Hughton.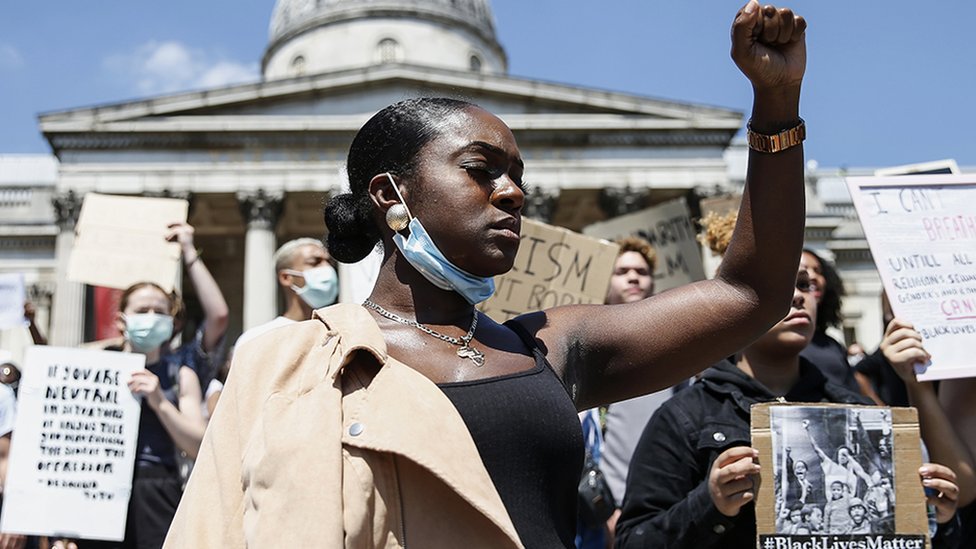 In the interview, he said that his 'support for what is that we're trying to achieve is absolute, but I do not support Black Live Matter as an institution or organisation', calling BLM 'scandalous', and advised the listeners to look into the organisation itself.
He added, 'Not the message, of course black lives matter. Standing behind Black Lives Matter and the all the institutions that have done that – the BBC, Sky, all of them saying Black Lives Matter, it's not a good idea because of what the organisation stands for… In terms of black lives actually mattering and black people being killed by police more frequently, that's not a good thing… black lives do matter, but you'll never hear me say Black Lives Matter again in reference to that company'.
Taylor isn't the first major football star to criticise the movement, and the take the knee gesture, which is controversial in and of itself. Les Ferdinand, the director of Queens Park Rangers, also criticised the take the knee gesture, acknowledging that his team no longer did it as it was 'little more than good PR'.
Sky Sports pundit and former Southampton player Matt Le Tissier openly admitted he 'could not support' the movement's anti police and anti-capitalist aims. Meanwhile, several fans of prominent clubs, including Millwall and Colchester City have openly booed their players when they did the gesture, leading to further controversy, and the former dropping the move altogether.
Taylor received positive support on social media for his stance. Reform Party leader Nigel Farage praised Taylor, noting that 'BLM is a bad organisation that has 'misappropriated the cause of fairness', and telling the player 'well done' for his criticism.
Unionist and author Paul Embery echoed Farage's sentiments, feeling that Taylor 'deserves enormous credit for taking a stand' and Social Democratic Party leader William Clouston called him 'a thoughtful man among sheep'. Eurosceptic pressure group Leave.EU also praised Taylor, calling his opinion a 'brave statement'.