A TERROR funder with links to an Afghani drugs cartel sending drugs to the West as part of a 'narcotic jihad' plot is hiding in the UK, Politicalite can reveal.
Shahid Uddin Khan, an ex-military officer from Bangladesh, is facing several criminal charges and convictions for his involvement in terror finance, money laundering, dealing in weapons, drugs, and counterfeit currency. 
Intelligence sources speaking on a condition of anonymity told Politicalite earlier this month that Khan invested £12 million in the United Kingdom and claimed British authorities "didn't even ask how the money was brought into that country." 
"This is because the man is patronizing and funding the British politicians and political parties."
"The most alarming fact is, this ex-military officer is using British soil in continuing his activities as a funder of Islamic State and other militancy groups." added the source.
A report published in the Sunday Times, titled 'Tory donor charged with arms dealing and funding terrorism' by its correspondent Tom Harper, an ex-colonel of Bangladesh Army immigrated to the UK along with his family in 2009 with luggage filled with dirty money.
"This man also is a business associate of Dawood Ibrahim's D-Company, where he has invested millions of dollars." added the source.
According to Asian Tribune, he has been operating businesses in Dubai under the patronization of Pakistani intelligence agency ISI.
In the report, The Sunday Times states "Khan, who lives in Wimbledon, southwest London, with his family after buying a multimillion-pound "golden visa" to the UK in 2009, has donated £20,000 to the constituency party of his MP Stephen Hammond, a health minister."
ISIS TERROR FUNDER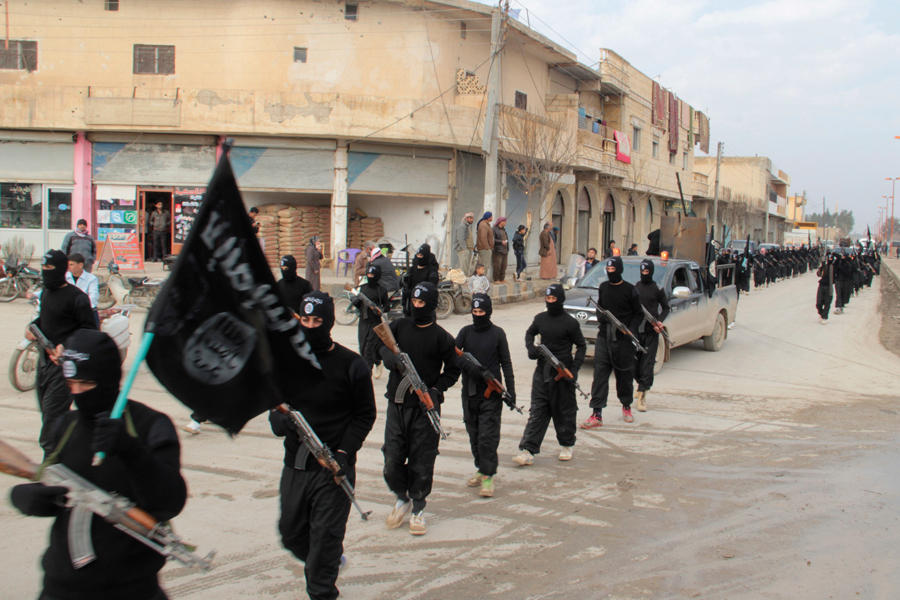 According to reports published in the international media, Shahid Uddin Khan is a funder of the Islamic State (ISIS) and he is facing charges of terrorism and dealing in arms in Bangladesh.
He also is accused of being a part of infamous terror-don Dawood Ibrahim's infamous D-Company in its transnational narco-trade.
It may be mentioned here that Islamist militancy groups are encouraging Afghanistan-based heroin producers as well as drugs traffickers in sending consignments of drugs to the Western nations, as according to media reports, members of Taliban, Al Qaeda, Islamic State, and other militancy groups consider sending drugs to the West is a part of their sacred obligation. They call it 'narcotic jihad'.
While ISIS is spreading wings in the Western world for the past few years, it is truly worrying that individuals like sacked Col Shahid Uddin Khan are finding Britain as the safe haven of investing dirty money and continuing their militancy activities by using the British soil.
According to media reports, sacked Colonel Khan is reportedly involved in the 2019 Sri Lanka terror attacks.
"There are concerns that this man may plot terror attacks in India too as he has links with Dawood Ibrahim and Pakistani spy agency ISI." added the source.
According to information obtained by the counter-militancy sources, Zumana Fiza Khan, daughter of ISIS-funder Md. Shahid Uddin Khan has been romancing with a Pakistani youth nick-named BaitPaki. BaitPaki's maternal uncle is an influential leader of Jaish-e-Mohammed and the family is already under the radar of the counter-militancy organizations.
Khan is reported to be involved in many terrorist activities in Asia and Europe too. The Eastern Herald, an Indian news website said in an exclusive report: "According to a credible source, Shahid Uddin Khan has hands behind a number of recent terrorist attacks in Britain.
Moreover, he has been enthusiastically funding anti-Semitism in the UK as well as the conversion of non-Muslims into Islam".
If this is the real face of Britain and its so-called ethics and one of the oldest democracies in the world, what the world can expect from them, especially when we are facing threats posed by radical Islam and militancy? The way British politicians and the entire system are being sold to individuals like sacked Col Shahid Uddin Khan, possibly it can even not be seen in Nicolas Maduro's Venezuela or any other autocratic nation.
Though many people in the European Union were shocked seeing the Brexit winning popular mandate in Britain, getting evidence of how the United Kingdom has already turned into the epicenter of dirty money and terror-funders, the exit of the UK from the European Union now seems to be rather essential, as, in the near future, a Britain dominated by black-money holders and militancy-funders would pose a huge security threat to Europe and beyond.
More follows.