TWO Time World Heavyweight Champion Boxer Tyson Fury was praised yesterday after he launched 'Traveller Lives Matter' and called on Prime Minister Boris Johnson to tackle racism towards Travellers and Gypsies, and Politicalite is backing their fight. 
The Boxer who has helped to raise awareness of racism towards Travellers shared a video on his Twitter feed of the protest in Lancaster.
The group he is backing is called TLM and they are basing their protests on the Black Lives Matter protests that have swept the world. 
It's NOT ok to be racist to travellers. pic.twitter.com/N7oBGB155H

— TYSON FURY (@Tyson_Fury) September 23, 2020
The protest was in response to the on-going discrimination towards Irish Gypsies and Travellers. 
The protesters chanted "Equal rights for everyone". 
Mr Fury said: "So here I am, here in Lancaster. There is a protest going on, Travellers' Lives Matter."
"You shouldn't be racist towards travellers in 2020."
"It's not OK to be racist towards travellers, it's not acceptable." he added.
Fury called on Prime Minister Boris Johnson to come to Morecambe and tackle "racism" against Irish Travellers.
The Sun – so far the only mainstream paper to report on the protest movement reported that the protest was in response to a doorman in the Northern town telling a man and his elderly dad they were not allowed to enter a pub because they are travellers.
He told the man there was an incident at the pub a few weeks ago involving travellers – but the men at the door insisted they were not present.
https://twitter.com/politicalite/status/1309015151207682049
He said: "The brewery has been instructed by the local authority not to admit travellers." 
"I've never come across you myself."
The man filming the clip replied: "So my father-in-law there, 70 years of age, and there's me, and we're being refused by who? Marston's?"
"So you've had an incident here, a few weeks ago." The worker said: "They have, yes."
The traveller replied: "Were we involved in that incident? Were we even here?"
The pub worker added: "I wasn't on duty that night, so I couldn't say."
Marston's Brewery has denied allegations that there was a ban.
A spokesperson for the company said in a statement to Politicalite: "Marston's Spokesperson said: "There was an incident two weeks ago between two groups who refused to socially distance in the pub. The police and local authority insisted the pub was to operate door staff moving forward. There is not a ban on any social group."
HOME SECRETARY'S ANTI-TRAVELLER RACISM 
HOME Secretary Priti Patel was slammed yesterday after she was accused of racism towards Travellers. 
Patel, who is the minister responsible for law and order, said that the Government is working on the "criminality" around both "traveller communities" and "unauthorised encampments".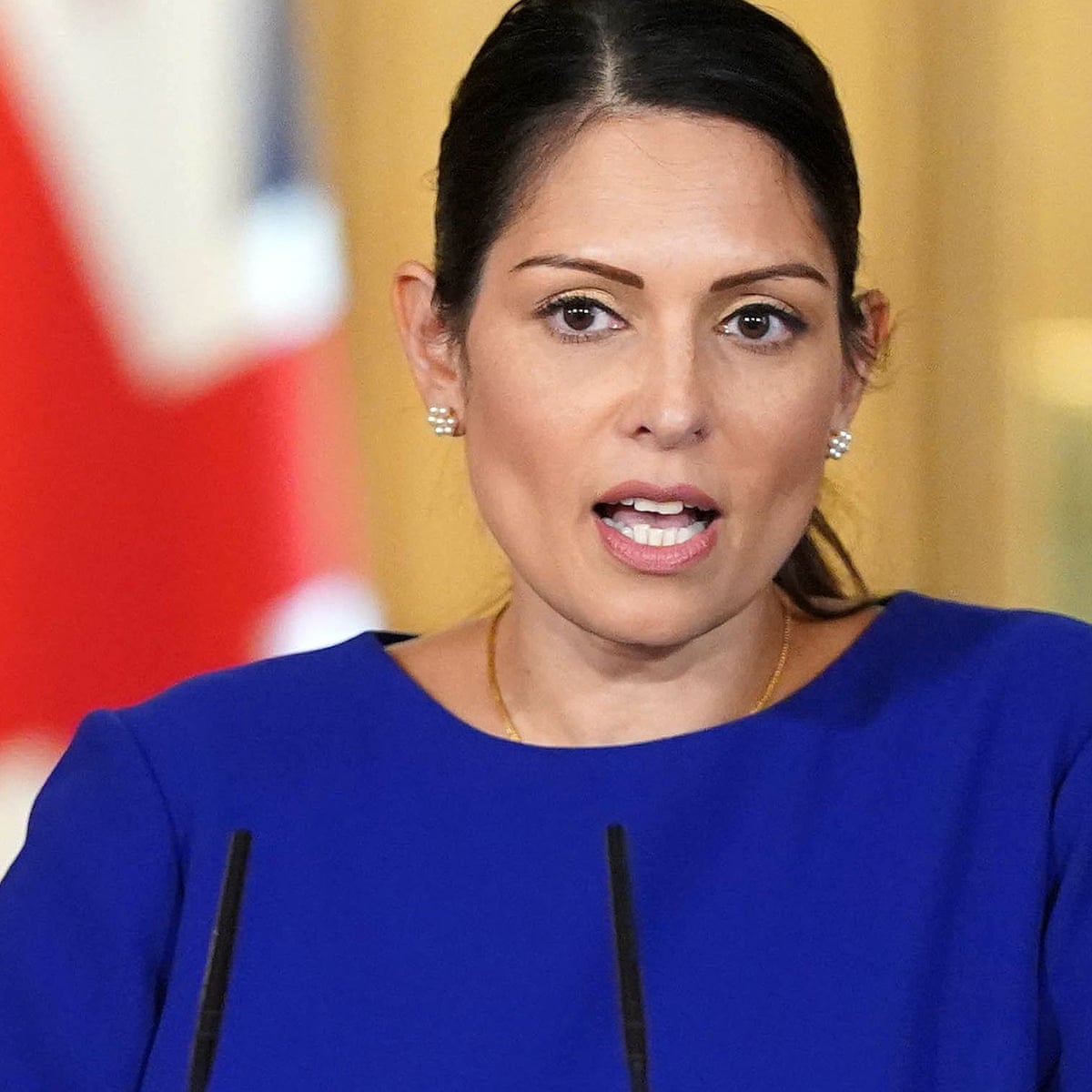 The Home Secretary suggested that Gypsy and Roma communities -"are absolutely separate" from 'traveller' communities and that it is "criminality" among Traveller communities on unauthorised camps that is causing concern for the Government.
Priti's comments are racist towards Traveller people… you know, like Love Island star Tommy Fury and his champion boxer brother Tyson.
Priti made the comments in an online event hosted by the Board of Deputies of British Jews. It was broadcast live on Facebook, Twitter and YouTube, and the footage remains on all three sites.
During the event, the Home Secretary was asked about Gypsy, Roma and Traveller communities. In the course of her answer, she said: "The Home Office's work in this particular area actually refers to some of the criminality that takes place, and that has happened through traveller communities and unauthorised encampments.
The Travellers Times reported that it was very different to gypsy and roma communities."
"The two are absolutely separate. Where we have seen criminality, violence taking place. We saw one particular traveller criminal – I can't go into the details of this but basically we saw a police officer that was effectively murdered through a robbery that took place by a traveller family. " said Patel. 
"So there are things that do need to be done and looked at, but obviously from a Home Office perspective we are absolutely doing that."
A furious Jewish campaigner who was in the meeting contacted the Travellers' Times to raise their concerns.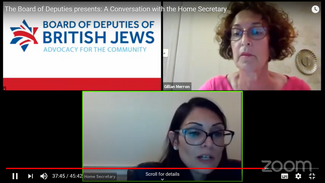 "It is very clear that the Home Secretary is referring to the killing of PC Andrew Harper, which has received widespread media coverage over the past year," the campaigner said.
He added that the court case was ongoing due to appeals and that the Home Secretary's public comments could be contempt of court.
"The Home Secretary's words on legal matters have significant weight, and seriously risk prejudicing the outcome of the killer's appeals and the sentencing review."
A "traveller family" on an unauthorised camp "effectively murdered" a police officer??? Priti Patel gets it wrong
The three convicted teenage killers of PC Harper were found not guilty of murder and they were not Irish Travellers and had no connection to "unauthorised sites". Nor were they known to be related.
Jewish community leaders have often stuck up for Gypsies, Travellers, and Roma because of a shared experience of persecution.
The Home Secretary's comments could be paving the way for the Governments new anti-Traveller laws set to be launched this Autumn, say campaigners.
In November last year, the Government announced that it was holding a consultation on the criminalisation of unauthorised Traveller camps. Earlier this year Home Secretary Priti Patel told MP's that the new anti-Traveller laws would be brought forward this autumn.
At the time of PC Harpers killing, Pauline Anderson, the Irish Traveller chief Trustee of the charity the Traveller Movement, offered her condolences to his family and colleagues on behalf of all Gypsies and Travellers.
BLACK AND WHITE UNITE
AS A MIXED Race lad, I have experienced racism in the UK… but that was during School in the 2000s. In the many years since, I have felt that the UK has been a fairly non-racist country. Racism, however, has increased since the Black Lives Matter mob started to create their race war, and they are to blame.
A few days ago, I experienced my first ounce of racism since School. After a white Uber driver (very rare these days) drove past me and cancelled my trip. Shortly after I re-ordered one and was picked up without an issue. The driver was Pakistani.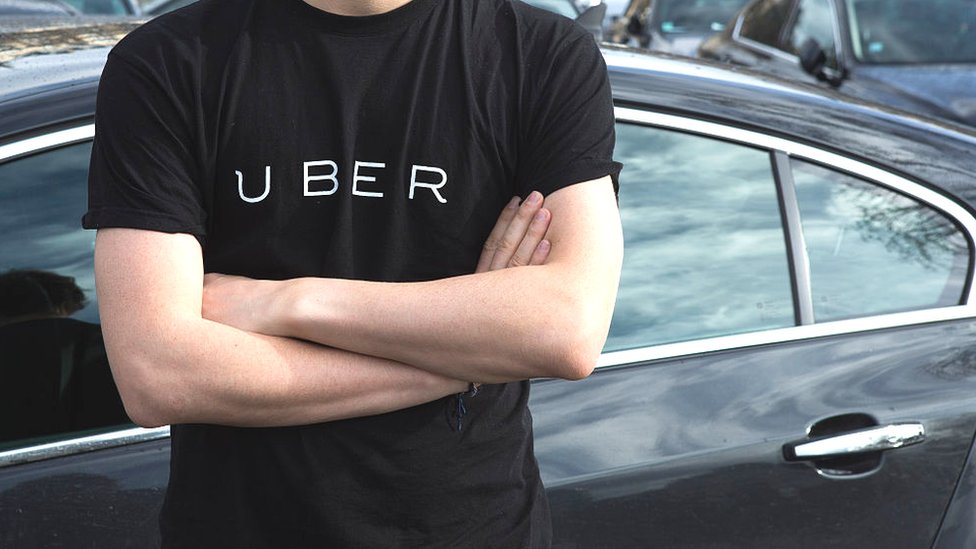 There has not been a great deal of Racism in my life since High School. I don't find hurty words offensive, and I don't think the UK had a problem with blacks, until the Black Lives Matter mob turned up burning the Union Jack and defacing the statue of Sir Winston Churchill – one of our Greatest Prime Minister's just to get noticed.
During primary school, I learnt how one of my heroes, Rosa Parks, refused to give up her seat to a White man in Montgomery, Alabama when segregation was still the law.
She was arrested on December 1, 1955 and later launched the Montgomery Bus Boycott backed by 17,000 black citizens.
In 1960's Britain, hotels and pubs were able to hold signs that said: "No Blacks, No Dogs and No Irish" on their windows.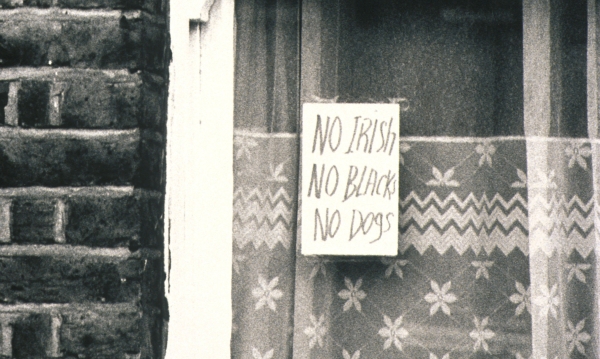 Is this the America or Britain of 2020? No, but thanks to the Black Lives Matter mob who are being used by the Democrats to help the certified racist Joe Biden win the November election, racism is now becoming a virus, because White people are sick of the violent leftist mob ramming progressive ideas down their throats.
There is, however a group who face racism everyday and no one speaks about it. They are not black, they are White. They are Travellers.
As a person who has grown up with Irish Gypsy friends, I have seen through the nasty right-wing press who have repeatedly attacked Irish Gypsies, as they can no longer get away with writing hate about blacks.
I have felt their struggle. That is why Politicalite has always stood up for Irish Traveller's, called out Priti Patel for her Anti-Gypsy laws, and forced Ofcom to investigate Channel 4 over it's blatant anti-Gypsy racism and made Politicalite one of the only right-wing UK news outlets to fight to end the discrimination against Gypsy and Irish Travellers.
That's black and white uniting. It's now time both BLACK and WHITE united and stood up to the polarising politics of the far-left and the Black Lives Matter mob.
ALL LIVES MATTER