THE WOKIES stayed silent yesterday after a US Navy Veteran was killed by Washington DC Police following the storming of the US Capitol Building. 
Ashli Babbit, a 14-year veteran of the US Air Force, was shot dead by DC Police. Her husband described her as a "strong supporter of President Trump, and a great patriot to all who knew her."
The officer accused of shooting Babbit has been placed on leave pending a full-scale investigation.
GRAPHIC CONTENT: Moment Unarmed Trump Protester Killed During 'Failed MAGA Insurrection' at US Capitol. #MarchToSaveAmerica pic.twitter.com/JtwJD6ggwK

— Politicalite (@politicalite) January 7, 2021
An eyewitness told National File that the police officers moved out of the way of the door of the Senate chambers: a window was broken in the Capitol Building, and Babbit started to climb up, and was shot by a "man in the suit."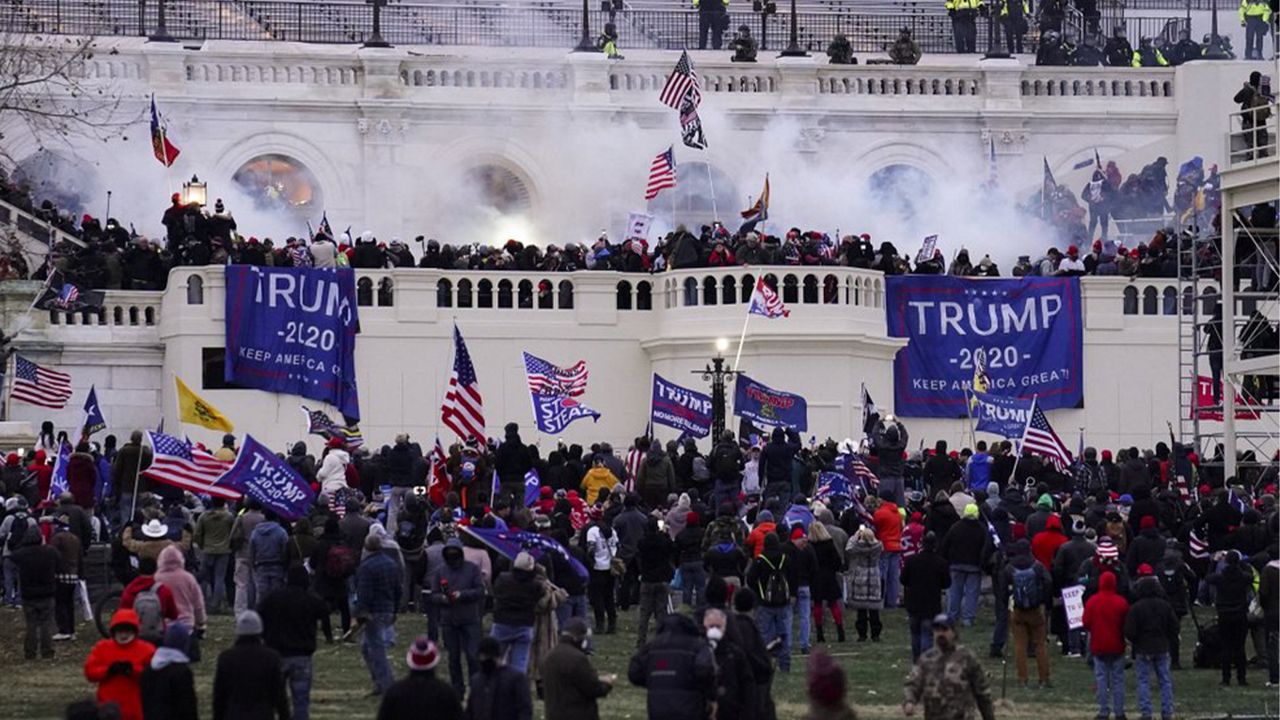 An LBC Radio host in the UK called for the shooting of Trump supporters just an hour before US police shot and killed an unarmed woman in the capitol building in Washington DC. 
Shelagh Fogarty, who is a radio presenter on LBC called for DC Police shoot pro-Trump protesters just an hour before Ashli Babbit was tragically shot and killed.
Fogarty, who currently presents a show on LBC, the UK's biggest talk radio station, replied to a tweet from Firas Maksad, showing a video of pro-Trump protesters engaging in scuffles with DC Police inside the Capitol Building, after thousands of them had stormed it.
"Shoot them," Fogarty said succinctly, in a now-deleted tweet. Fogarty is well-known to the British public, having been the breakfast show co-presenter for BBC Radio 5 Live for many years.
The Times of London's Washington correspondent reporter Henry Zeffman also questioned if the DC police would have been more heavy handed if protesters weren't white in a post on Twitter, despite capitol Police shooting Babbit and three others losing their lives in "medical emergencies".
MailOnline revealed that Babbitt was previously prosecuted for reckless endangerment, malicious destruction of property and tampering with a car, and was the subject of two restraining orders. 
Babbit had previously posted the following messages on Twitter. 
'I'm driving right now but I'm like really heated all of a sudden,' she begins, 'I am so sick of these politicians in this god damned state, they're all worried about what Trump is doing. How about we worry about what the hell you're doing? 
'Maxine Waters, what have you done? You're talking about, oh this thing at the border, it's a political ploy that Trump's done. Where are you? You're not even here!'
Babbit, growing more irate, then calls out a host of other elected officials in the Golden State, including Kamala Harris, Ted Lieu, Jerry Brown, and Gavin Newsom, telling them she was 'putting you all on notice'.
'Our economy is going to take an absolute tank because you guys refuse to choose America over your stupid political party,' she said. 'You can consider yourself put on notice, me and the American people. I am so tired of this. I am woke, man. This is absolutely unbelievable. Get your s*** together. Thank you.'
Additional Reporting by National File and MailOnline .