THE HALLMARK of Capitalism rang loud Tuesday, as the New York Stock Exchange re-opened after months of Coronavirus lockdown, signifying a massive step forward to the western world returning to normal life out of lockdown. 
Governor of New York Andrew Cuomo rang the opening bell at the New York Stock Exchange Tuesday morning.
The NYSE saw its longest shutdown since the September 11th Attacks in 2001 following the Coronavirus pandemic.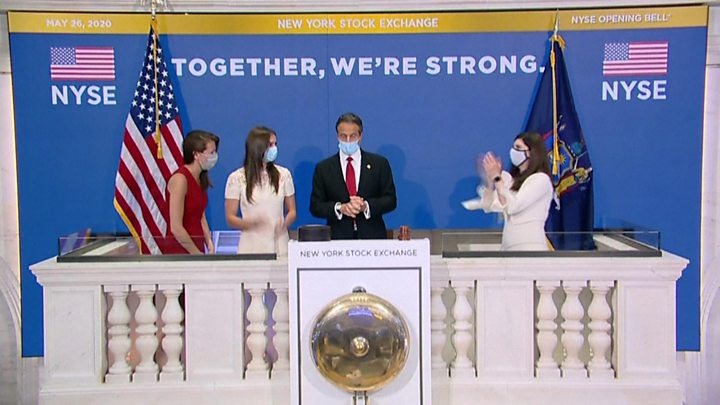 The president of the NYSE, Stacey Cunningham, stood alongside the governor as he rang the bell, while traders cheered and applauded.
Under the new social distancing rules, only 25 percent of traders will be allowed to be on the floor at once.
There will also be medical screenings and temperature checks.
NYSE's trading floor was closed on March 23, with all activity temporarily moved to electronic trading for safety reasons, as New York City became one of the worst-hit city worldwide by COVID-19.
Content by our partners at RUPTLY