A GOLD Diggin' *** has waited twenty-three years to tell the world (AGAIN) about an alleged celebrity sexual assault, today accused President Donald Trump of a 1997 'pussy-grab', that cannot be proved.
Amy 'Democrat' Dorris waited until the moment when she could bank a multi-million dollar payout from back-alley Democrat political spin doctors, and accused the President of the United States with yet another allegation of Sexual Assault.
Desperate Dozza claims in the leftie paper The Guardian in an 'exclusive' interview, surrounding a claim that has been refuted and dismissed before.
She alleges Trump "accosted her outside the bathroom of his VIP box at the US Open tennis tournament in New York in 1997."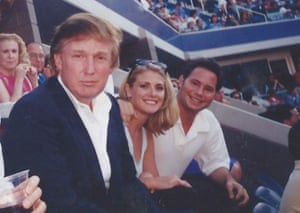 She accused the multi-millionaire Prez of "forcing his tongue down her throat, touching her all over her body and holding her in a grip from which she could not escape, while ignoring her pleas to stop."
"His hands were very gropey and all over my butt, my breasts, my back, everything," she said, recalling how she used her teeth to try to force his tongue out of her mouth. "I felt trapped." she added.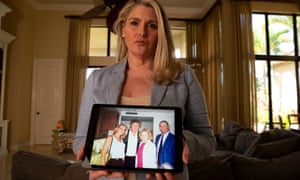 If this is the true version of events, why didn't Dorris speak out in 1997? or in 2007? Oh! We know why… the payday and smear was probably worth the false representation of a fully consensual sexual encounter surrounded by the wealth and splendour of Team Trump&Co.
If this woman was really assaulted, she wouldn't have waited 23 years to speak out, in the middle of a Presidential Election, she would have gone to the Police, or hired a lawyer to fight her case, and not use the Election to try to take-down Trump.
Trump has denied the allegations and his lawyers told the Guardian that The President has 'never ever harassed, abused or behaved improperly toward Dorris.'